17.08.2022
CCL presented to the EU recommendations regarding a special tribunal for war crimes by Russia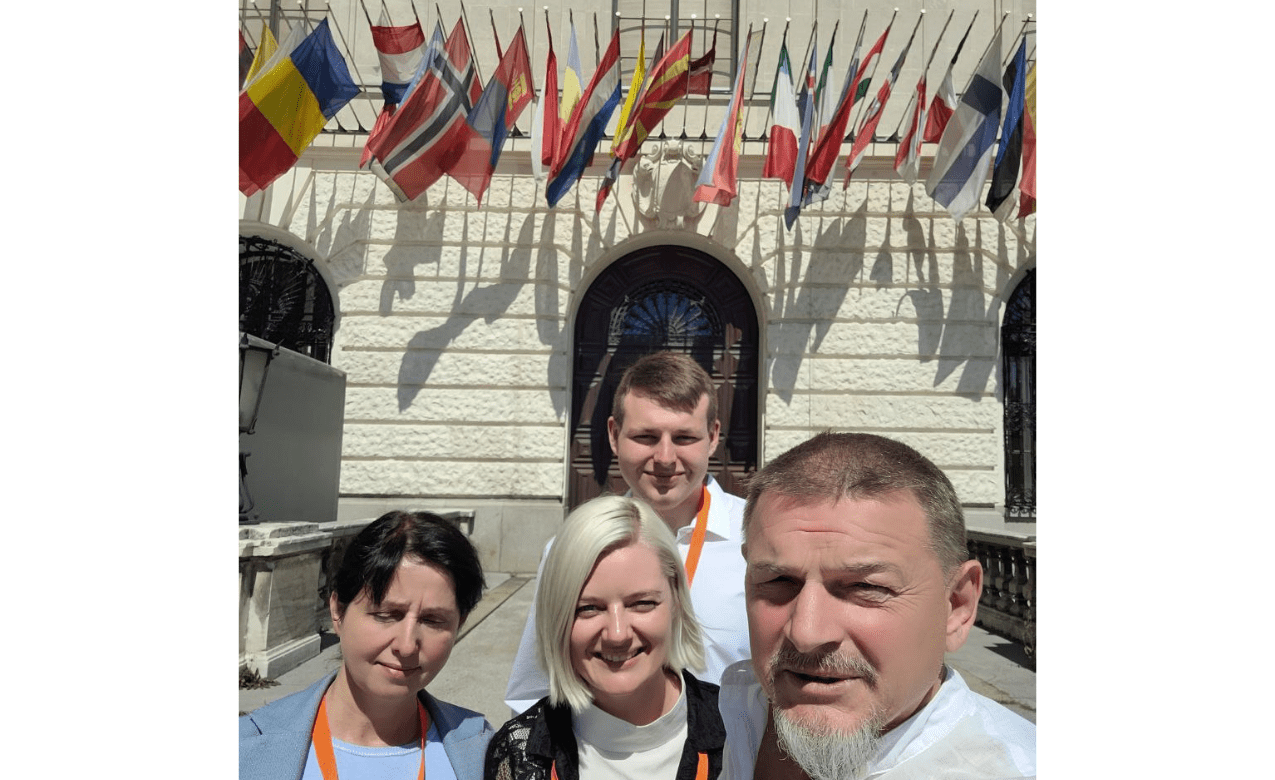 Representatives of Ukrainian civil society, the initiative of the "Tribunal for Putin" and the "Civil Liberties Center" (CCL) in particular, presented European partners with recommendations for an international hybrid tribunal to punish Russian war criminals for their crimes committed during the war in Ukraine. The CCL's international interaction coordinator Oleksandra Drik presented these Recommendations at the Ukraine Accountability Conference.
It is worth emphasizing that, first of all, the national bodies of justice are responsible for bringing to justice those guilty of crimes committed by the Russian army in Ukraine.
"But there is probably no such national justice system anywhere in the world that could independently deal with such a large number of crimes that the Russian army commits in Ukraine every day," said Oleksandra Drik, commenting on the situation.
Such international institutions, such as the International Criminal Court, provide an opportunity to establish justice in cases where the scale of crimes is such that it becomes a matter not of a national but on an international level. However, the ICC can investigate only a few specific cases and only at the level of Russia's military and political leadership.
Because of this, the question arises, how to establish justice for all victims of the Russian army in Ukraine? The answer is – a special international tribunal can do it. Still, it is important to understand exactly how, with what jurisdiction, with what powers, and in what composition can such a tribunal be created.
"This [creation of a special international tribunal] was discussed by the representatives of the "Tribunal for Putin" initiative with colleagues from Ukraine and various countries of the world during a workshop for NGOs organized in The Hague. Representatives of the International Criminal Court also attended the workshop, the Ministry of Foreign Affairs of the Netherlands, Eurojust and the Genocide Network, EUAM, the United Nations, etc.", – said the coordinator of international cooperation of the CGS.
She also added that she later presented the recommendations of Ukrainian civil society during the Ukraine Accountability Conference, a closed ministerial conference that gathered 60 high-ranking officials from 45 countries and international organizations in The Hague in July to join forces in ensuring justice for Ukraine.
"One of the main recommendations was to create an international hybrid mechanism to bring those responsible for crimes committed by the Russian army in Ukraine to justice. Based on the results of the conference, the Dialogue Group on Responsibility for Ukraine was created, coordinated by the Prosecutor General of Ukraine," Oleksandra Drik emphasized.
Earlier, the executive director of the State Security Service, Olexandra Romantsova, said that to speed up the punishment, Ukraine should start working on the creation of a kind of hybrid tribunal for Russian war criminals.