Information hub PROBONO.HELP
In times of war, hundreds of information channels produce thousands of messages, news are updated so quickly that it is difficult to find and keep track of up-to-date data, it takes hours to find the relevant information.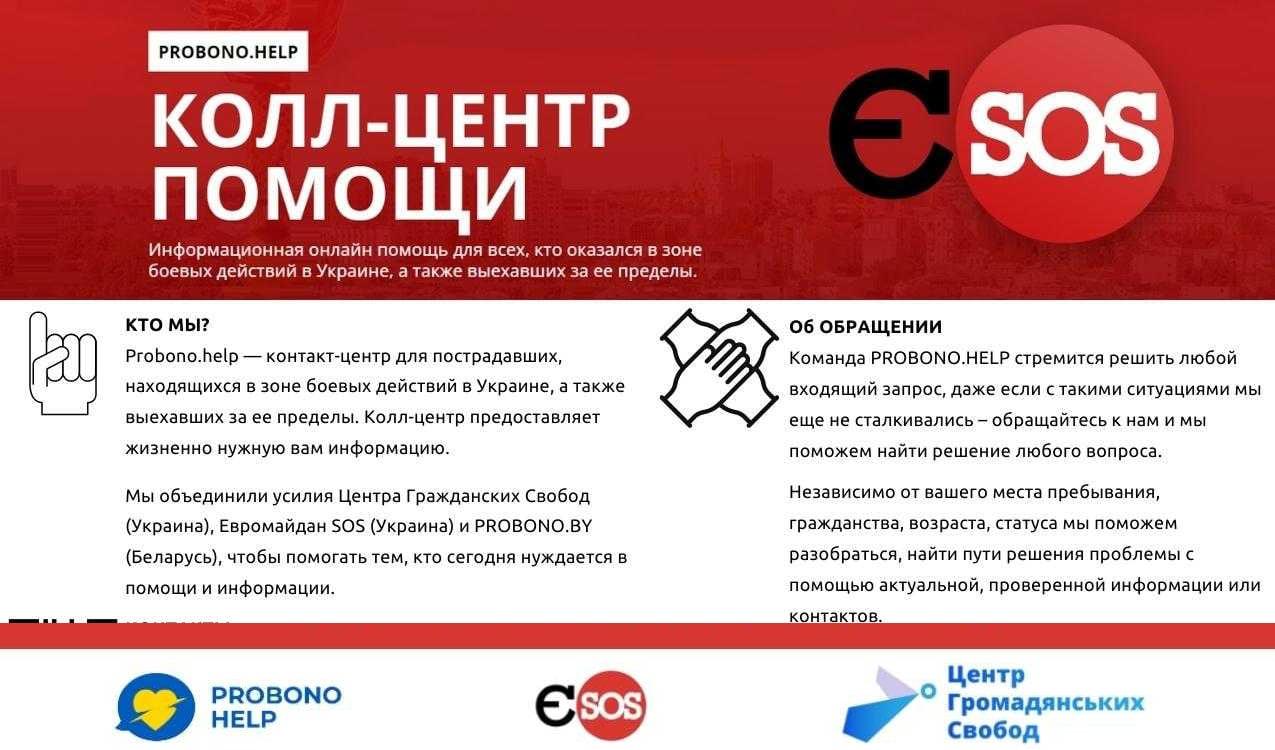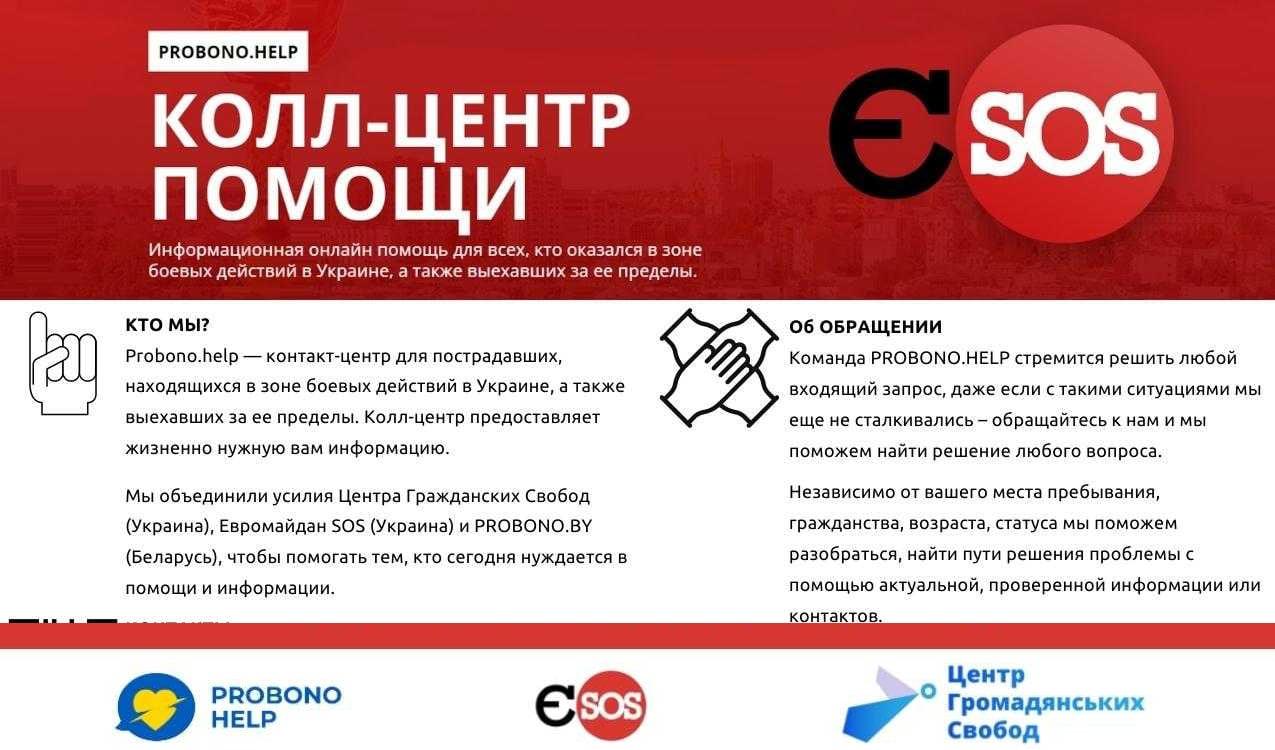 Euromaidan-SOS and PROBONO.BY (Belarus) joined efforts to launch a contact centre to help everyone who needs to find relevant and up-to-date information on various issues and do it quickly.

On 24 February, Euromaidan-SOS began to develop a Map of Initiatives and accumulated it in the Euromaidan-SOS chatbot. However, to expand opportunities for communication with victims, we have joined forces with our colleagues from PROBONO.BY (Belarus), who had positive experience organising a contact centre in Belarus during the mass protests in 2020.

PROBONO.HELP is a 24/7 contact centre that connects people who need help and the initiatives that can provide such help. The coordinators of the centre are Euromaidan-SOS and Probono.By.

The purpose of the contact center is to quickly provide you with the up-to-date information or contacts you need. Everyone can contact PROBONO.HELP: those who need help and those who can provide it, those who are in the war zone in Ukraine, those who have already crossed the Ukrainian border and are safe, those who don't know where to find help.

If a person is in Ukraine, PROBONO.HELP helps to find information and contact initiatives that are engaged in:

evacuation within and outside Ukraine,
psychological support and counseling,
medical care and consultation,
legal support,
any other support.
PROBONO.HELP helps people who have left Ukraine to find information about initiatives
and funds that can help them with:
transportation,
accommodation,
food and essentials (clothes, health aids),
medical care,
psychological support.