02.10.2021
Letters to Belarusian political prisoner journalist Alexandrov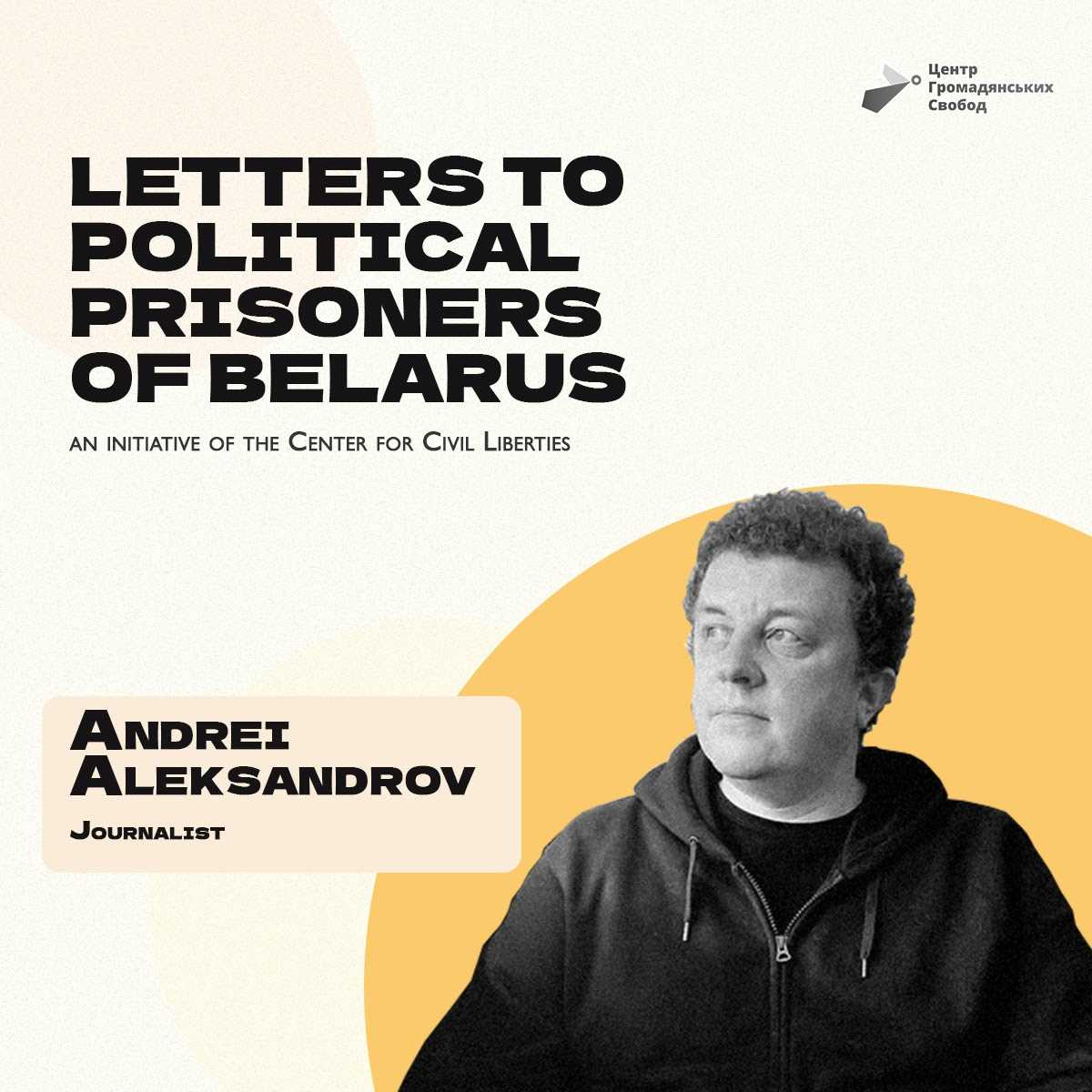 Andrei Alexandrov, a Belarusian journalist who worked for the independent news agency BelaPAN, conducted reports on peaceful rallies and helped to raise money for fines for protesters. He was detained on 12 January 2021 and is in prison, accused by the authorities of high treason and he is now looking at up to 15 years of incarceration.
Writing letters is one of the most important and at the same time simplest things that an ordinary person can do to help him. It is necessary to understand that their life takes place within four walls. Therefore, letters are especially important for political prisoners. There, behind the barbed wire, they are under constant moral and psychological pressure.
HOW TO WRITE?
Usually, we add to the letters a notebook sheet, an envelope, and an address. But recently, a letter or a postcard can be sent to a prisoner with the simple use of a computer or even a mobile phone. You can send a letter using the service письмо.бел (available in Russian and Belarusian) or by filling out this Google form (in Belarusian):
https://docs.google.com/forms/d/e/1FAIpQLSdvLjwcR7dLwEUlmegGLYERDZLYe3_WDdjtXQ-5HVYM6Js_Ig/viewform?hl=en
In the form, you can choose Andrei but also letters to other prisoners of conscience.
If you do not speak any of these languages, you can simply send paper letters to:
Center for Civil Liberties: Baseina str., 9G, Kyiv, Ukraine, index 02000
Pre-trial detention center: Volodarsky str., 2, Minsk, Belarus, index 220050
WHAT TO WRITE ABOUT?
Write ordinary letters. But by no means sad. Even in such a situation, it is not needed to write how dreadful everything is — it does not bring any solace. Please do not mention politics or anything that could be censured by the prison administration.
Tell us about what is happening in your everyday life, share your impressions, thoughts, and emotions, because the simplest things can lift one's mood.
Letters have to be written in Russian or in Belarusian, but a simple online translation works just fine.