18.05.2018
Help to save Oleg Sentsov!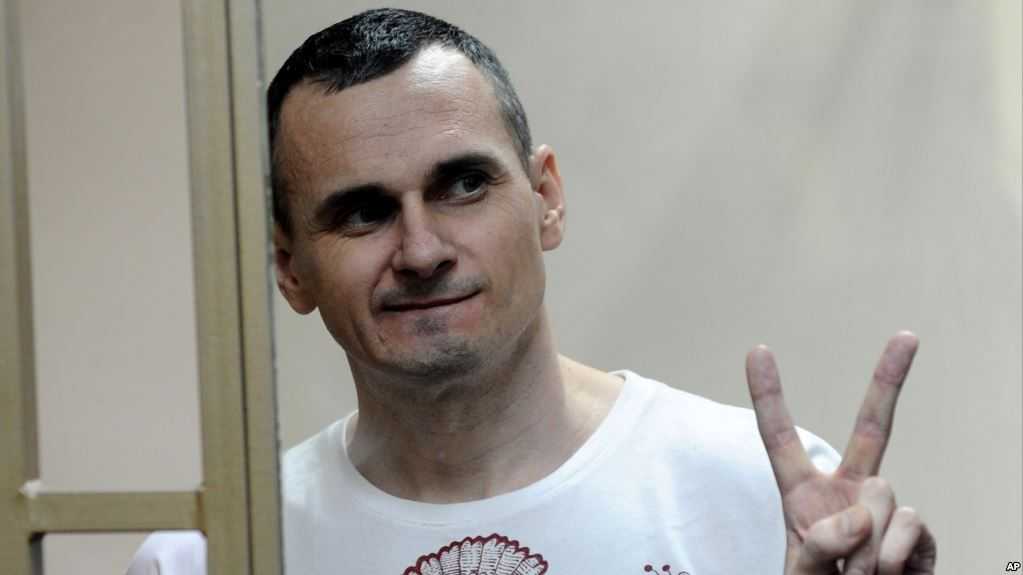 On May 11, 2014, in a Crimea annexed by Russia, a film director Oleg Sentsov and an antifascist Alexandr Kolchenko were arrested. On a fabricated case, based on the testimony of two other defendants forced from them under torture, they were sentenced to 20 and 10 years in prison respectively, a disproportionate unproven charge. "Crimean Terrorists" case was the first criminal charge against Ukrainian citizens, initiated by Russian law-enforcement after Russian aggression in Crimea and Donbass began. They are under charge for already four years, in the worst prisons of Russia — in Magadan, above the Arctic circle, in "Vladimir Central" and so on.
Information on "exchange lists", negotiations within the framework of the Minsk agreements routinely appears, but nothing changes: the negotiation process does not work, there is no public information about the reached compromises, and almost 70 Ukrainian political prisoners remain in Russian prisons. Neither the Russian side nor the Ukrainian one appointed those responsible for the process of negotiations on the return of political prisoners. All this time, the citizens of Ukraine imprisoned in the Russian Federation are deprived of their liberty and their right to a fair trial, are subjected to torture and pressure, live in unacceptable conditions of imprisonment, lose physical and mental health, are separated from their families and children. They are not allowed to be visited by Ukrainian consuls and are not provided with proper medical care. For some of them, their terms of unfair imprisonment reach 22 years.
On May 14, Oleg Sentsov announced an indefinite hunger strike. He demands the release of all Ukrainian political prisoners, though he does not ask for his own release. Oleg's persistence and integrity allow the conclusion that he will literally die trying if his demands are not met. In light of this, we cannot remain silent and indifferent. If the Ukrainian and Russian sides cannot or do not want to negotiate, we ask the diplomatic missions and leaders of Europe, USA and Canada to take urgent measures and reach an exchange of prisoners from the Russian Federation and Ukraine.
We, who signed this petition, ask you:
to become a mediator between Russia and Ukraine, acting as a contact person in the issues of releasing political prisoners, to force both sides to talk to each other about the destiny of political prisoners;
while participating in the World Cup and other events with Russian politicians and officials, to declare that there is a huge number of political prisoners in Russia, including foreign citizens, so that your silence will not be perceived as an agreement with the illegal actions of the Russian authorities;
to impose personal sanctions against those who are responsible for the political persecution of Ukrainian political prisoners in Russia in order to express the protest against their persecution, to prevent the appearance of new politically motivated criminal cases. These are the only effective means to protect human rights in Russia.
We insist that the return should be conducted as soon as possible.
We also encourage everyone to contact the ministries of foreign affairs and diplomatic institutions of your states in Russia and Ukraine, your politicians involved in the dialogue with the Russian Federation and Ukraine. The quickest resolution of the issue of Ukrainian political prisoners depends on their lives!
Please sign this petition, help to save Oleg Sentsov and to release Ukrainian political prisoners!