27.08.2021
Appeal related to violation of the right to health and medical care in prisons of Belarus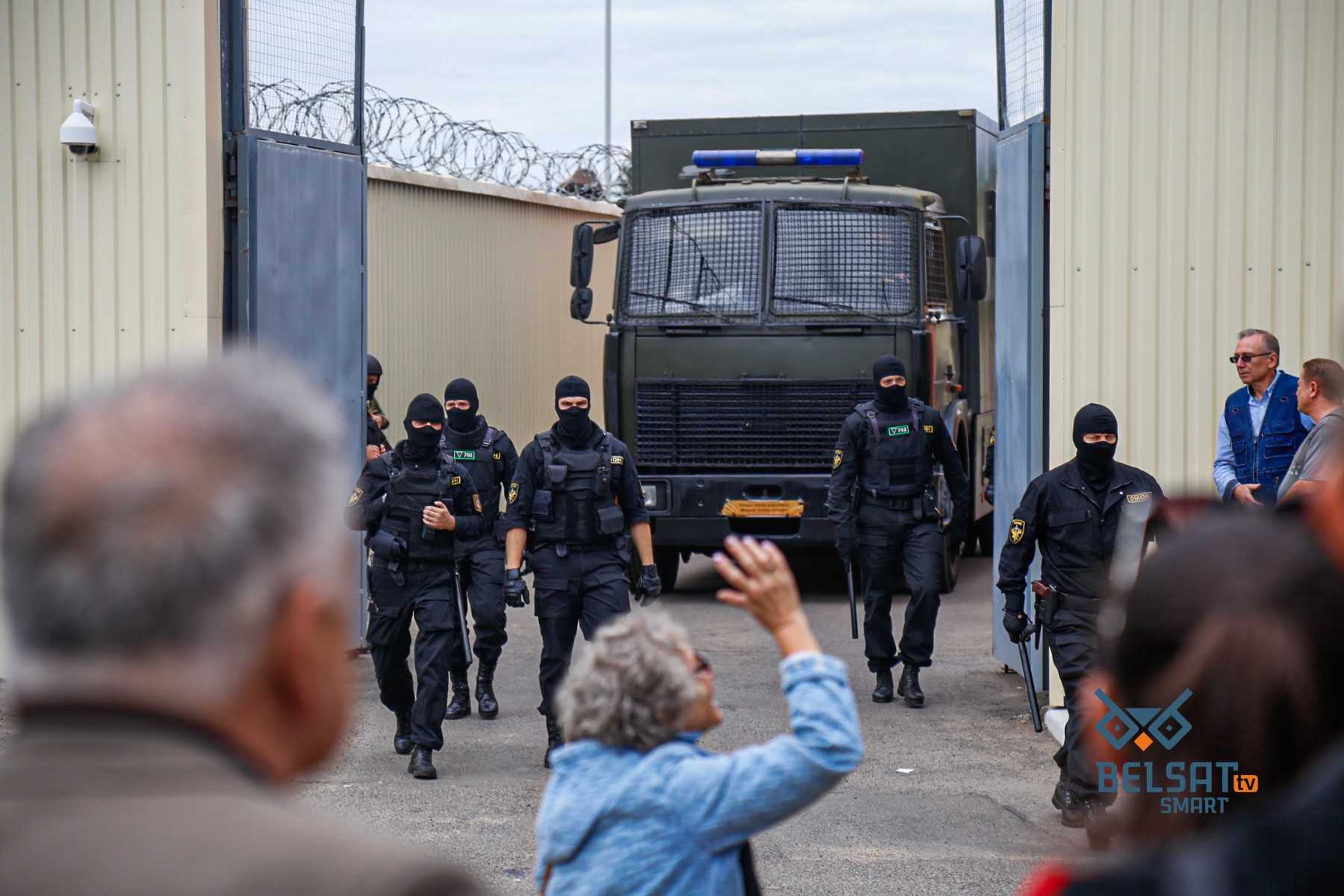 Ms Nazhat Shameem Khan, President of the United Nations Human Rights Council,
Mr Peter Maurer, President of the International Committee of the Red Cross,
Mr Claude Heller, Acting Committee Chairperson of the United Nations Committee Against Torture,
Dr Christos Christou, International President of the Doctors Without Borders,
Ms Michelle Bachelet Jeria, United Nations High Commissioner for Human Rights,
Mr Matteo Mecacci, Director of OSCE Office for Democratic Institutions and Human Rights,
Mr Tedros Adhanom Ghebreyesus, Director-General of the World Health Organisation
We urge you to respond to the crisis in Belarus related to the inadequate medical treatment of the political prisoners,
detained by the Lukashenko regime due to protest participation.
According to data collected by the Human Rights Center "Viasna", more than 35,000 people have been arrested since the beginning of the protests (Human Rights Center "Viasna"), and at least 4,644 have been tortured and ill-treated by security forces (Human Rights Center "Viasna"). This disregard for human rights and dignity continues inside detention facilities, especially regarding prisoners' need for appropriate medical assistance.
Many of the detainees already suffer from specific diseases requiring surgeries or specific courses of treatment outside prison. In custody, they are denied such surgeries and treatments. People with chronic conditions and mental illnesses are intentionally deprived of healthcare. According to the Convention against Torture and Other Cruel, Inhuman or Degrading Treatment or Punishment, these actions, when resulting in severe pain or suffering, are considered to be torture. As stated in the Rome Statute of the International Criminal Court, when committed as part of a widespread or systematic attack, they constitute a crime against humanity. We believe that the international community has a duty to investigate these ongoing violations.
By disregarding requests from the detainees or their relatives for medical examination carried out by medical workers of state health organisations, refusing to deliver appropriate treatment after medical examination and ignoring the appeals from legal representation and relatives to be informed about the health condition of the person in custody, the government of Belarus violates the right to health as defined by Article 12 of the Covenant on Economic, Social and Cultural Rights.
The situation concerning access to healthcare in Belarusian prisons causes even greater concern due to the ongoing COVID-19 pandemic and the lack of appropriate measures taken to hinder the spread of the virus in the country.
The international community's failure to effectively respond to the persistent and grave infringement of human rights in Belarus will inevitably result in the loss of human lives. It will also leave hundreds of detainees with long-term health problems, thus dramatically decreasing their quality of life.
We urge you to examine the cases that have already been recorded by Politzek.me and provide the necessary medical assistance, to take the required measures to facilitate visits by health specialists and hospitalisations of political prisoners when needed, and to evaluate the general conditions of detention, requesting current authorities to take appropriate actions for their improvement.
We look forward to the opportunity to work with you in an attempt to stop the human rights violations in regards to the substandard and inadequate medical treatment of political prisoners in Belarus.
Best regards,
Center for Civil Liberties
Belarusian Crisis Center in Lviv
NGO Forpost
NGO Ukrainian Film Institute
NGO Blue Bird
NGO Alliance of Ukrainian Unity
NGO Association of Relatives of Political Prisoners of the Kremlin
NGO Human Rights Platform
NGO Bilozerka Center for Regional Development
NGO Club of Friends of Chaykosyotr
NGO ZMINA
Institute of Mass Information
NGO МАRT
NGO Human Rights Organisation of Pokrovsk "Shield"
NGO Ecology and Social Protection
Center of Economic and Legal Analytics
NGO Tak
Civil Online Initiative "Europe Without Dictatorships!"
NGO Detector Media
NGO Helsinki Initiative XXI
NGO Human Rights Protection Group "SICH"
Environmental and Humanitarian Association "Green World"
NGO Association of relatives of missing persons "Nadiya"
NGO Fulcrum UA
Ukrainian PEN Center
NGO Space
NGO Your New City (Toretsk)
Human Rights Society of Kryvyi Rih City
International Social Project on Natural Childbirth "Miracle in the Heart"
NGO Advocacy SOS
Free Belarus Center
Open Dialogue Foundation
Active Community