11.12.2022
"Ukraine needs more air defense and a tribunal for Putin," – Matviichuk to the government of Norway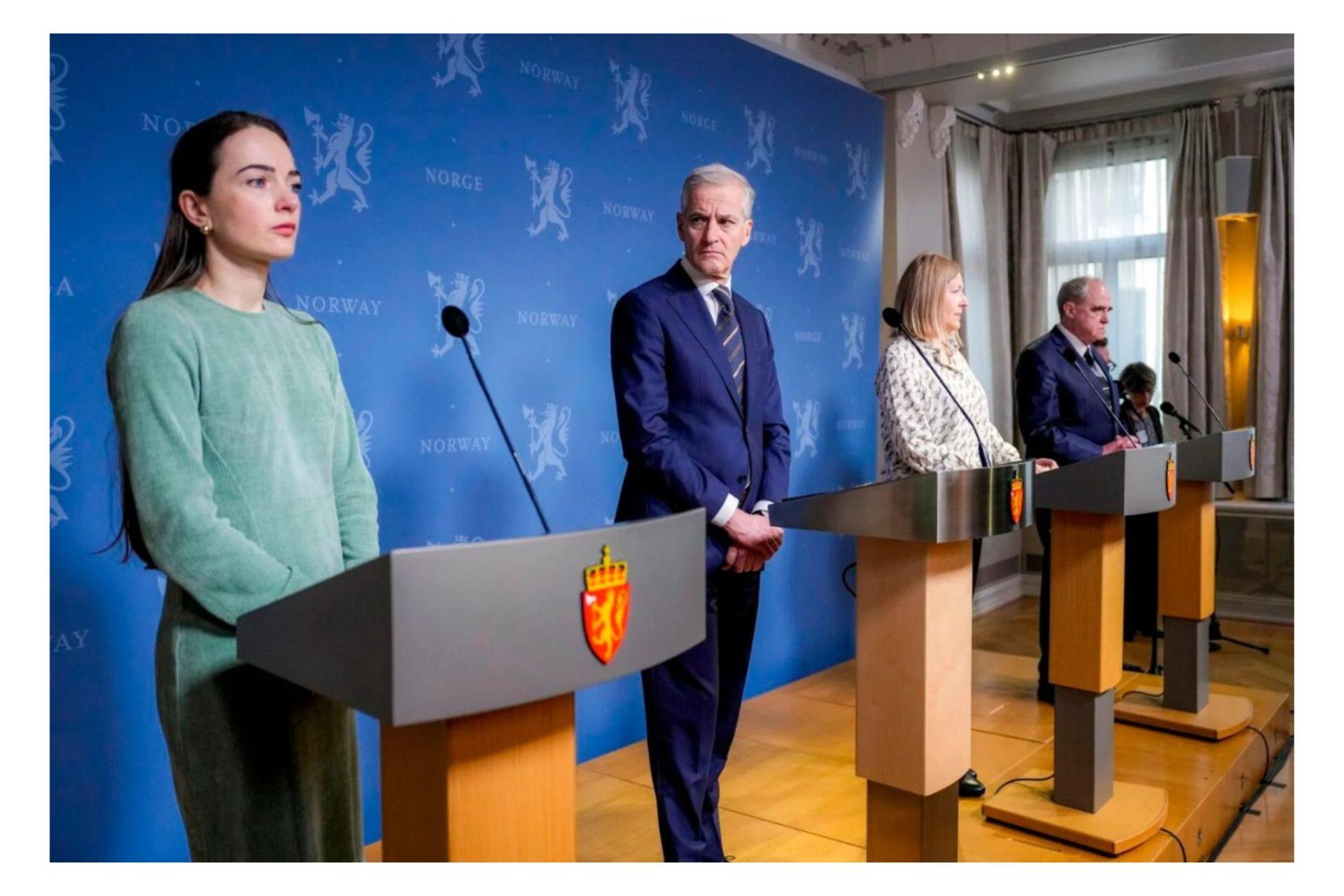 Today, December 11, human rights activist Oleksandra Matviichuk met with Norwegian Prime Minister Jonas Gahr Støre, Parliament President Masud Gharahkhani and Foreign Minister Anniken Huitfeldt.
This took place within the framework of the traditional meetings of the leadership of Norway with Nobel Peace Prize laureates. Oleksandra Matviichuk paid attention to increasing support for Ukraine from Norway.
The Government and Parliament of Norway will certainly continue to support Ukraine – this was stated by government officials at the meetings.
"It's about helping Ukraine, but it's not only about Ukraine – it's about our principles. On Tuesday in Paris, there will be a conference dedicated to raising funds for Ukraine – I decided to personally participate in it to voice Norway's position and plans. If we do everything right, we will be stronger together," said Norwegian Prime Minister Jonas Gahr Støre.
"We are grateful to Norway and Norwegians for invaluable help in these difficult times – for accepting refugees, military aid and funds for our economy. Ukraine's success will have a huge impact on countries in our region. Perhaps this is unusual to hear from a human rights activist, but we are fighting against the Russians, who are depriving people of heat, water, electricity and life. And we don't have any legal instruments to stop it.
Therefore, I am asking to continue providing Ukraine with air defense systems and other types of weapons to protect cities and stop civilian deaths. We also ask Norway to support the creation of an international tribunal to bring Putin, Lukashenko and other war criminals to justice," said Oleksandra Matviychuk, head of the Center for Civil Liberties.

It is worth reminding that yesterday, December 10, the Nobel Peace Prize awarding ceremony was held in Oslo, the capital of Norway.

For reference.


The Center for Civil Liberties became the first organization in the world to send its own mobile teams to document Russian war crimes in Crimea, Donetsk and Luhansk regions in 2014.
Currently, the Center collects stories of people who survived captivity, stories from the families of those who suffered, as well as stories of those who witnessed war crimes. These are stories about illegal imprisonment, torture, sexual violence and murder of people in the territories occupied by Russia, as well as the criminal prosecution of Crimean Tatars on the occupied peninsula.

Contacts for communication – Anna Trushova: tel. 0980883622, anna.trushova@ccl.org.ua