10.09.2022
Russia must be punished in order to stop the atrocities of their military – CCL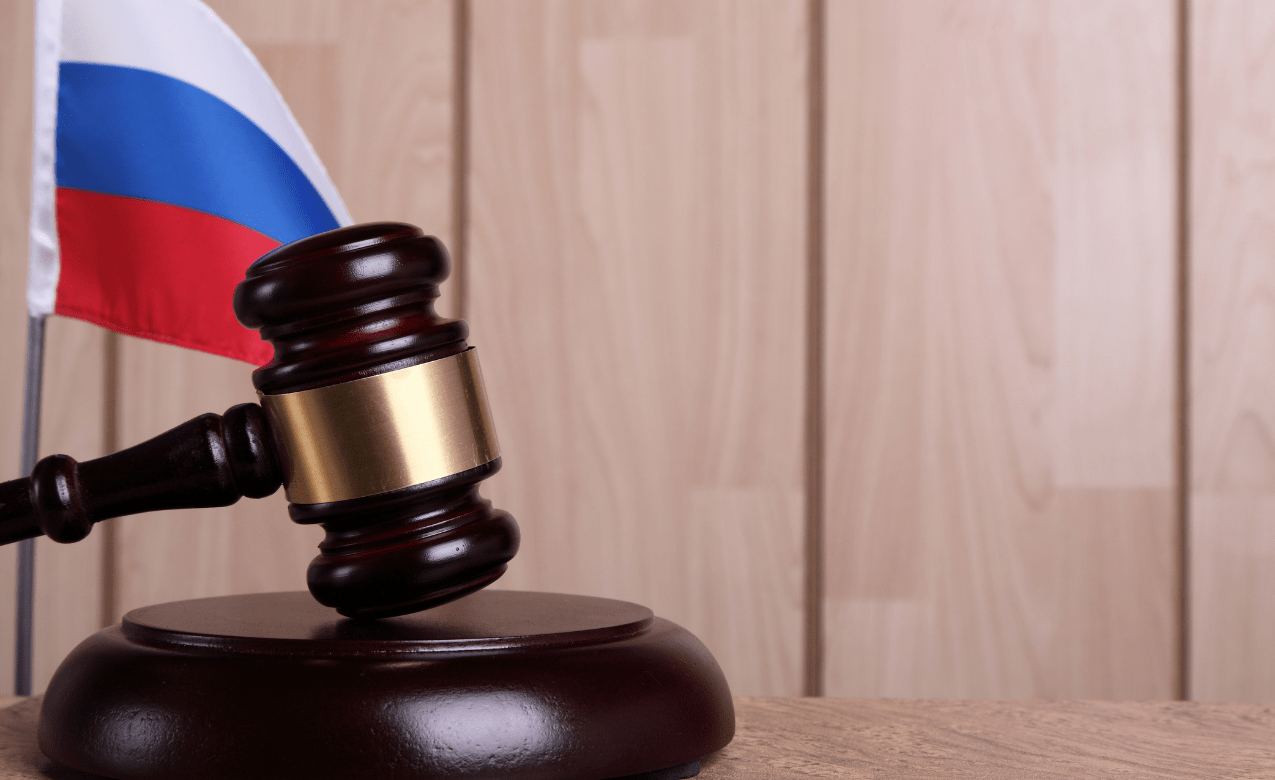 Russia has been deliberately and systematically pursuing a brutal policy of filtration Ukrainians (ie, abuse of civilians – ed.) in the occupied territories for more than 8 years, since the beginning of the Russian-Ukrainian war in 2014. This was announced by the coordinator of international cooperation of the Center for Civil Liberties (CCL), Oleksandra Drik, during the regular meeting of the UN Security Council.
In particular, she noted that Russia and its controlled criminal breakaway territories, quasi-entities (so-called "DPR" and "LPR", in particular – ed.) illegally detain people in the occupied territories. Many are kidnapped, taken from their homes, sometimes people simply disappear without a trace and later it becomes known that they are kept in one of the many isolators somewhere in the occupied territories of Russia or Belarus.
"These are not just isolated cases. Only the Central Civil Liberties themselves, one of a dozen Ukrainian human rights organizations, has already received information about almost 600 such cases, often from relatives of these Ukrainians," Oleksandra Drik said.
She added that "this is a systematic, planned and organized activity" ( by Russia in the occupied territories, similar to China's repression of Uyghurs in Xinjiang – ed.).
"In addition, the information collected by the Center for Civil Liberties during the previous 8 years shows that such filtration practices did not begin after the full-scale invasion of Ukraine in February 2022. Russia has been practicing them in the occupied territories since the first military invasion of Ukraine in 2014. Only then did she scale this experience to all the temporarily occupied territories of Ukraine", – she emphasized.
She also released information that, according to preliminary estimates, from tens of thousands to hundreds of thousands of Ukrainians are being held in filtration camp or detention centers in Russian-occupied or Russian-occupied territories, which have turned into an organized and extensive system of institutions (the first concentration camps were during the British South African War to detain Boer men, women and children – ed.)
In addition, Oleksandra Drik made public a number of stories of Ukrainians who passed through Russian forced filtration and suffered moral and physical distress. All these stories are united by the simple fact that Ukrainians were simply abused in different ways in the so-called filtration camps. We can also definitely say that a significant part of Ukrainians illegally detained by the Russian authorities "did not pass the filter" and often the fate of such people is unknown.
"In fact, Russia has established a zone of complete lawlessness in the occupied territories. And by holding fake referendums and declaring these occupied territories independent, the Russian authorities are trying to absolve themselves of responsibility for the terrible atrocities that are being committed there," the human rights activist continued.
She emphasized that these territories which Russia calls "independent" are not and have never been independent, they are occupied by Russia (They are criminalized and hostile to international engagement. Their leaders lack authority, and Moscow controls domestic affairs directly – ed.). According to IHL norms, it is the occupying power that is fully responsible for compliance with the provisions of international law in these territories.
"The Russian army under Russian political and military leadership completely neglects, ignores the provisions of international law or completely distorts it for the purpose of its propaganda, in fact, doing whatever it wants," the representative of the CCL emphasized.
She also added that Ukraine is far from the first country that Russia has invaded in the past 30 years, but "has always gotten away with it" (Abkhazia and South Ossetia (Georgia), Transdniestria (Moldova) – ed.).
"This is why Russia must be stopped and Russian war criminals brought to justice, otherwise these atrocities will continue and hundreds of thousands of innocent civilians will continue to suffer. And Russia will continue to do whatever it wants and invade countries whenever it wants. And if Russia has not been stopped, how do you know that Russia will not come to "liberate" your country next?", Oleksandra Drik summarized.
Summarizing her speech, she noted that Ukrainian human rights defenders, in particular, the Center for Civil Liberties, call on the UN Security Council to create effective mechanisms for monitoring Russia's compliance with international law, such as:
1. Stop the illegal detention of Ukrainian citizens who have not passed the so-called filtration.
2. Stop practices of torture, physical violence, threats and humiliation.
3. Provision of complete and comprehensive information on the location and state of health of detained persons at the request of relatives and official representatives of the Ukrainian state.
4. Ensuring all forms of legal protection in the event of official disclosure of these individuals, including access to lawyers, international observers and the sponsoring country, if identified.
5. Contribute to the creation of accountability mechanisms that will bring Russia and Russian war criminals to justice.
The "Tribunal for Putin" initiative launched a special website, which collects information about Russia's war crimes on the territory of Ukraine and presents its findings in seven languages. During the 6 months of Russian aggression, human rights defenders documented more than 18,000 criminal episodes in various regions of the country.