31.08.2022
CCL recorded 568 cases of illegal detention of Ukrainians by the Russian military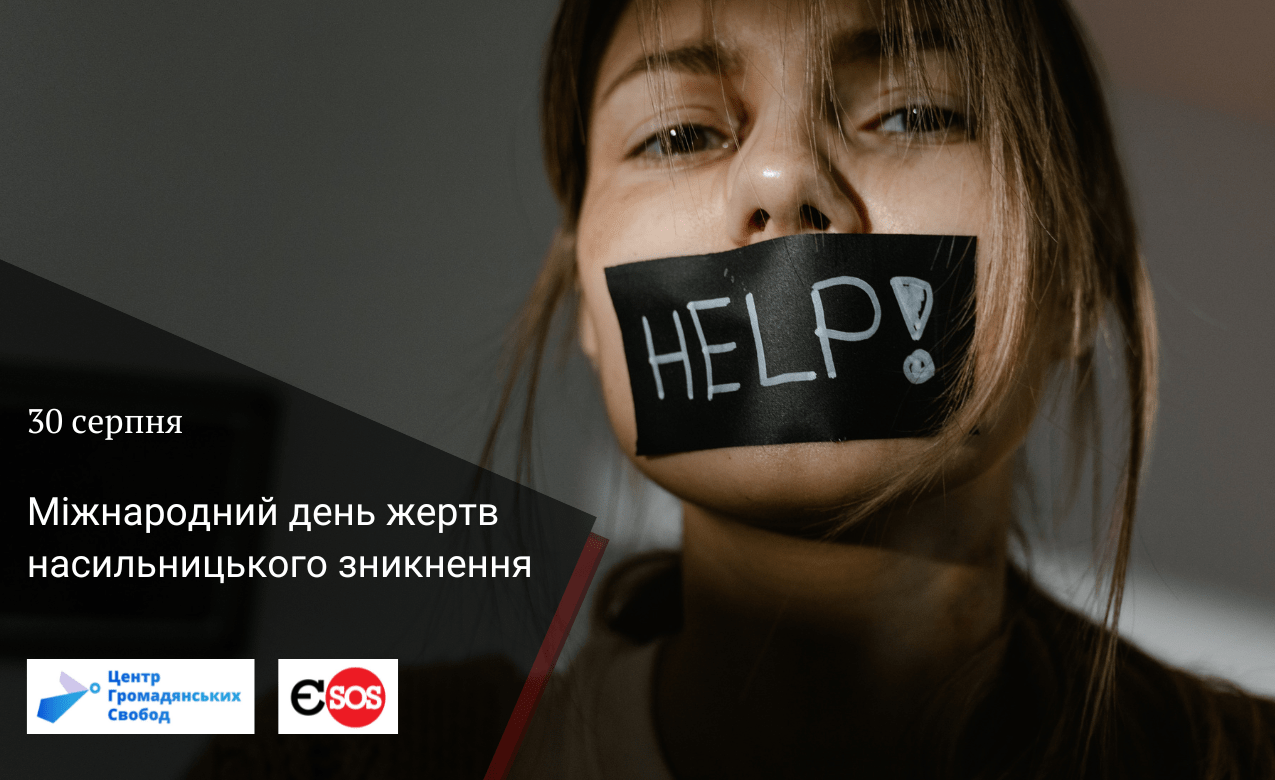 The "Center for Civil Liberties" (CCL), within the framework of the Euromaidan SOS initiative, recorded 568 cases of civilian prisoners detained by Russian occupiers violating international humanitarian law. Of this number, it is known that ten people have been killed, 205 have already been released, and 353 people are still in captivity.
Statistics of recorded CGS abductions by region:
Dnipropetrovsk region – 2 (one person dismissed)
Donetsk region – 63 (10 released, 53 in captivity)
Zaporizhzhia region – 175 (76 released, 99 in captivity)
Kyiv region' – 134 (6 killed, 44 released, 84 in captivity)
Crimea – 2
Luhansk region – 10 (one person dismissed)
Mykolaivsky region – 7 (one dismissed)
Odesa region (Zmiiny island) – 1
Sumy region – 8 (one person dismissed)
Kharkiv region – 33 (10 people were dismissed)
Kherson region – 113 (four killed, 47 released, 62 in captivity)
Chernihiv region – 18 (11 released, 7 in captivity)
The region is not defined – 2
You can read more about the stories of Ukrainian civilian hostages on the page of the Prisoners Voice initiative, which aims to draw the attention of the world community to civilian hostages, Ukrainian political prisoners who were or are still in Russian prisons, and to the Russian Federation's violation of international human rights legislation.
We will remind that in the conditions of an international armed conflict, the detention of civilians is categorically prohibited in accordance with Article 34 (IV) of the Geneva Convention for the Protection of the Civilian Population in Time of War dated August 12, 1949, Article 75 of the Additional Protocol to the Geneva Conventions dated August 12, 1949, which concerns the protection of victims of international armed conflicts (Protocol 1) dated June 8, 1977.
We emphasize that the Center for Civil Liberties team will continue to fight so that the fate of every person affected by the war is known to the international community, and all the guilty are punished for what they have done!