05.04.2022
Euromaidan SOS: Information sheet on illegal detention of activists in the occupied territories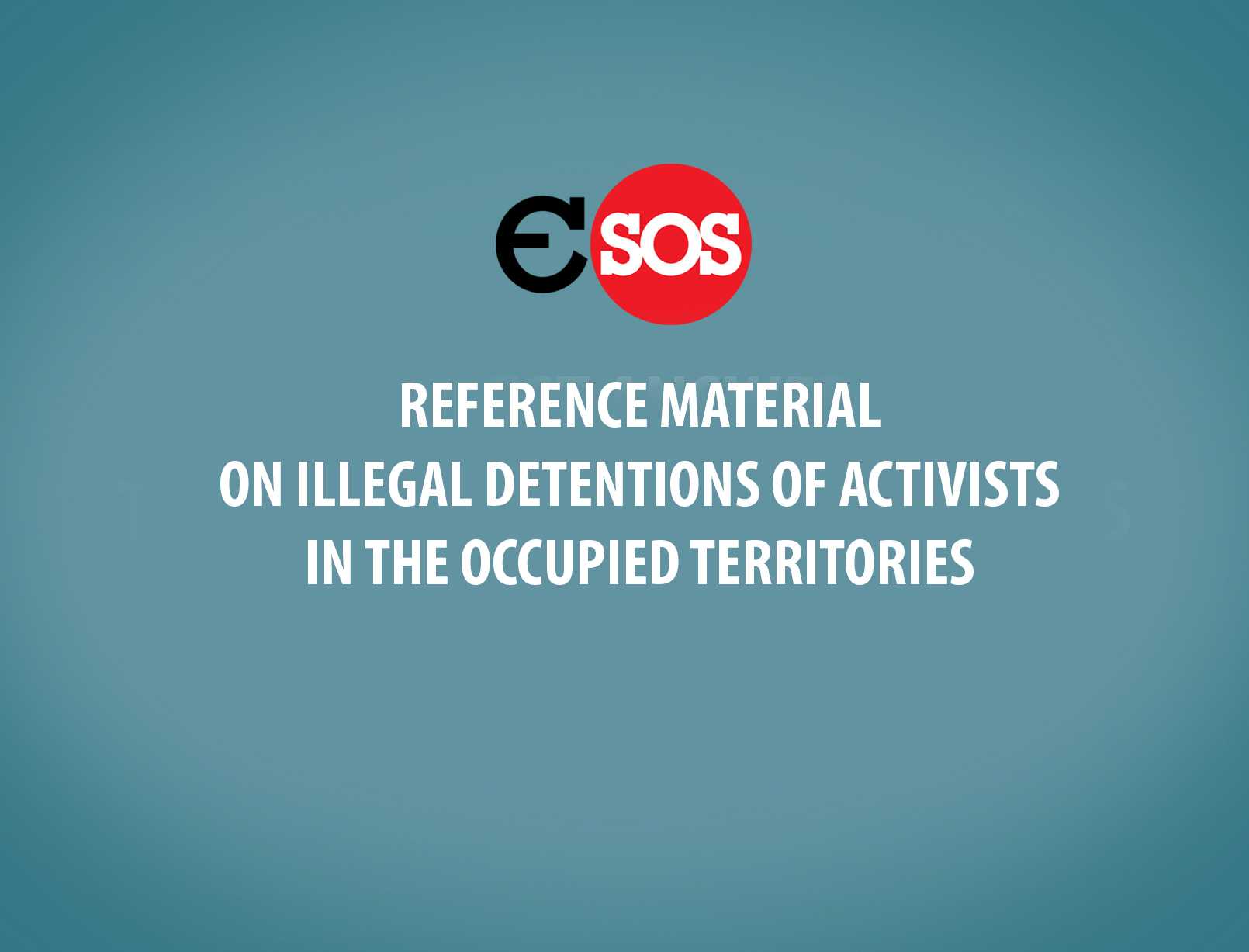 Euromaidan SOS continues tracking information on persecution, abduction and detention of local government officials, journalists, religious leaders, volunteers and civic activists, being committed since February 2022 in the territories of Ukraine temporarily occupied by russia.
Since the start of the war between Russia and Ukraine, 215 people have been added to our database. 72 of them were released. 4 of them were found dead.
During the last couple of days, we learned that people abducted in the occupied territories, who we've lost contact with, were killed. Yesterday the bodies of the family of Olha Suhenko, the head of Motyzhyn village, Kyiv region, were found. The family included parents and their son. The body of photojournalist Max Levin was also found.
What do we know as of today?
At the moment, we know that there are 139 detained people, 26 of them are women.
Geographically victims are located as follows:
Donetsk region – 9
Zaporizhzhia region – 24
Kyiv region – 48
Luhansk region – 3
Mykolayiv region – 3
Sumy region – 5
Kharkiv region – 7
Kherson region – 34
Chernihiv region – 6
Kherson and Kherson region

People in Kherson take to the streets in peaceful protests with banners, flowers and flags. Some of them were detained during peaceful protests, some were taken from their homes, after a search of the house was conducted.
Kyiv region

The whole world learned about the Kyiv region, Bucha, Hostomel, Irpin, Motyzhyn and other towns and villages. 48 is only a small percent of all the people abducted, detained at checkpoints or taken from the streets. The majority of this list consists of civilians, who happened to be in the russian controlled territories due to a number of reasons. Some of them went there to evacuate their families, some of them were walking the street, some of them were taken from their own yard. 
Donetsk and Luhansk region

Unfortunately, we do not have an exact number of people in Donetsk and Luhansk regions, since the territories are completely isolated from any communications. We also do not have information on the conditions these people are held in.
We know about 33 local government representatives (mayors, heads of communities, city council secretaries, heads of villages), 5 school principals and teachers, 3 media representatives. Yesterday occupiers abducted Oleksandr Hunko, the editor in chief of the local news outlet in Nova Kakhovka.
Majority of the list consists of civilians, who were probably helping locals with food and medicine, wanted to evacuate civilians from the regions with active hostilities, people with a civic stance peacefully expressing it.
Russia employs threats, physical violence, enforced disappearance, arbitrary detainment and other forms of persecution of active citizens intentionally to exercise control over occupied territories. These actions should be regarded as prohibited methods of warfare.
Euromaidan SOS reminds that taking hostages in an international armed conflict is prohibited by Article 34 of the Convention (IV) relative to the Protection of Civilian Persons in Time of War, of 12 August 1949 and Article 75 of the Protocol Additional to the Geneva Conventions of 12 August 1949, and relating to the Protection of Victims of International Armed Conflicts (Protocol I) of 8 June 1977.
Released civic society representatives also report threats, illegal physical violence applied to them, as well as improper detention conditions, all of which is in violation of guarantees of treatment of civilians and constitutes war crimes.
1. If you organization is ready to join the campaign to protect people who have been left alone with the occupier, and to do so, to fill up this form.
2. If you witnessed a person being detained or have any other information about persecution in the occupied territories, please, fill in this form.