06.01.2022
The Center for Civil Liberties position regarding the protests in Kazakhstan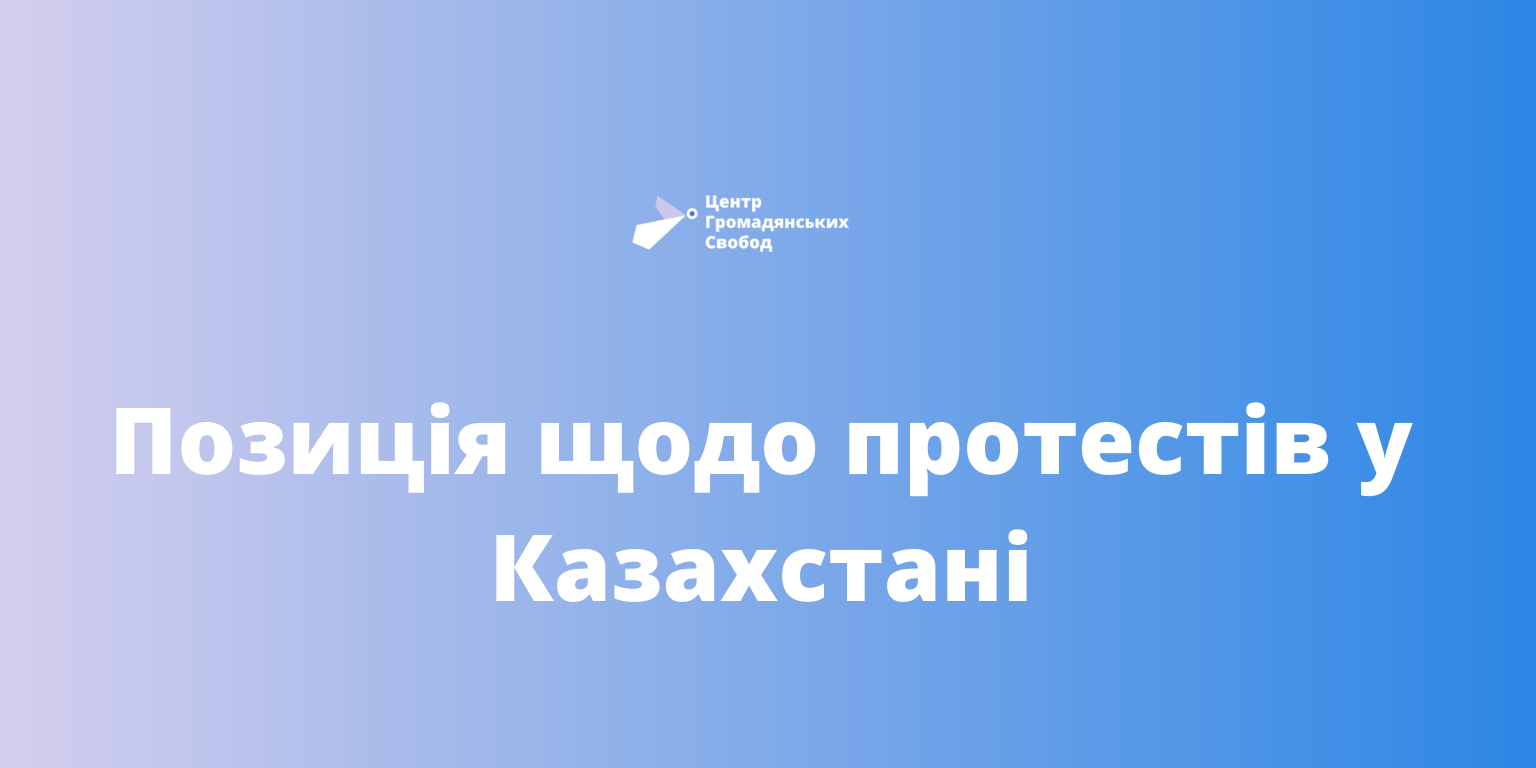 The President of Kazakhstan Kassym-Jomart Tokayev, who deliberately interpreted the internal crisis in the country as external aggression and invited the CSTO Collective Security Treaty Organization) military bloc to suppress the protests, violated the oath. Article 5 of the CSTO Statute prohibits interference in matters falling under the national jurisdiction of member states.
Armenian Prime Minister Nikol Pashinyan, who serves as chairman of the CSTO Collective Security Council, himself came to power as a result of mass protests and must understand that the use of foreign troops against his own people is unacceptable.
In this complex situation, international organizations must call on the Kazakh authorities to disclose the exact number of dead, wounded and detained, as well as ensure their rights, enable access to communications, including the Internet, ensure the safety of foreign journalists and open the country to the international human rights missions and observers.
The Kazakh authorities have an obligation to take security measures only within the framework of their international human rights obligations. These events have reaffirmed that authoritarian regimes pose a threat to stability, peace and security and that the best remedies are the consistent development of democracy and respect for the dignity and rights of its citizens.