Help! Below is a statement by the mother of Uzeir and Teimur Abdullaev, both illegally imprisoned in Russian-occupied Crimea for past year and a half.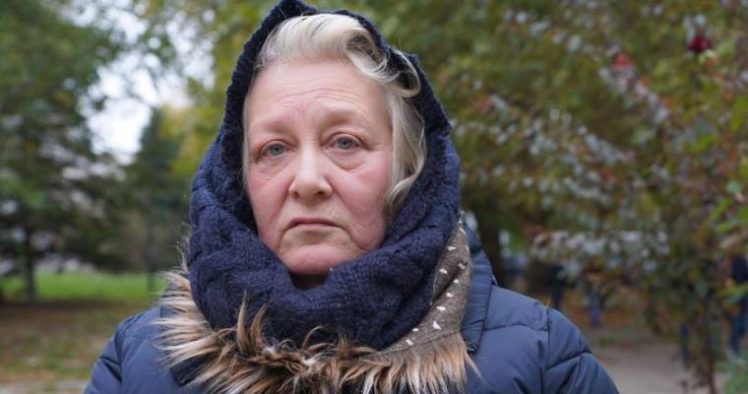 Help! Below is a statement by the mother of Uzeir and Teimur Abdullaev, both illegally imprisoned in Russian-occupied Crimea for past year and a half. Her son Uzeir is in critical condition. She seeks any possible help. Every hour matters.
Today is Uzeir's birthday, he turned 44. What he needs right now is urgent hospitalization.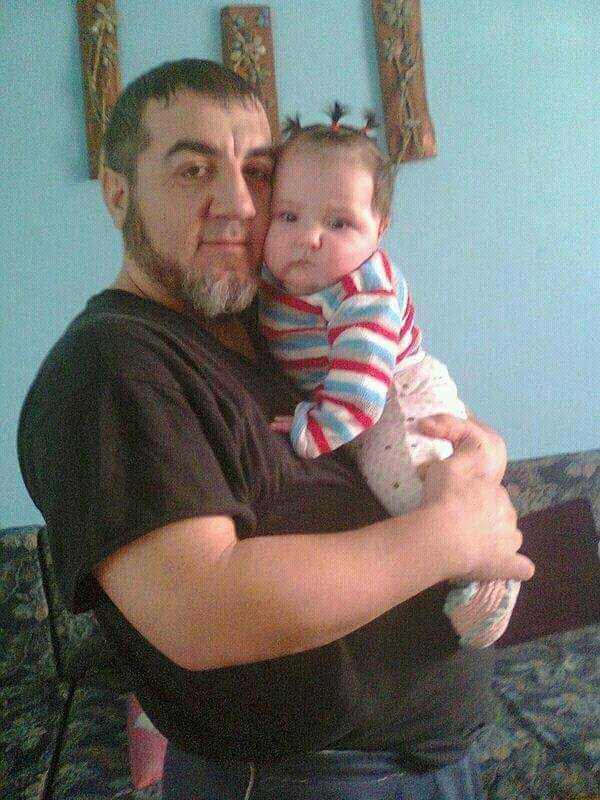 "For the last three days he has had a fever of 104°F. They can bring it down for no longer than half an hour. The situation is very serious, Uzeir's left leg is red and swollen from knee down, the pain is unbearable. Since yesterday, he has been receiving antibiotic shots. As a doctor myself, I assume this is [a symptom of] septicemia, Uzeir must be admitted to hospital. Every hour counts now, help!"
"My son is dying in prison of Simferopol and there is nothing I can do about it. He is suffering from septicemia as a complication of phlebitis [vein inflammation], a blood clot can break away any minute. He needs urgent heparin therapy and qualified medical supervision. I am in the prison right now, they do not allow me to see the director. I don't know what to do, don't know who to ask for help. This is a four-day holiday [April 29th to May 1st is a holiday in the Russian Federation]".
"I am at the pre-trial detention facility (SIZO) now. I haven't left iron doors of the checkpoint, which are closed, since this morning. I was told through the locked doors via a microphone that the facility director's visiting days will begin on Monday, so I decided to wait for him — catch him when he's leaving, as I've done before and managed to talk with him while he walked — so I'm waiting now."
Today Ms. Abdullaev ran into a general near the detention who went to the director. This was the result:
"They saw with their own eyes the Uzeir can't even step on his foot, said that they'll negotiate with the clinic and hospitalize [him], but only after the holidays. Now they are injecting him with antibiotics and giving him antipyretics, no matter how much I try to convince them that every minute is critical — let alone several days. To this he answered that he's given the order, and if it gets worse they'll hospitalize [him], but for now, he says, Uzeir can put up with it".
Uzeir's mother found out about the illness on February 11 of this year, when they were brought to court:
"In a small slit in the gates, I saw how difficult it was for him to get out of the avtozak [a prisoner transport vehicle] and then just barely able to walk up the steps. Afterwards [we] found out that his legs were swollen and covered in festering wounds. I was in the Detention Unit (SIZO) with the doctor, who said she'll take a look, but a week later my son's arm had swollen like a ball, red and swollen right to the elbow with a festering abscess. He was immediately transported to [Simferopol's] Municipal Hospital no. 6 and operated on. For 15 days they gave him shots with huge doses of antibiotics; I kept asking them to put IVs in him but they ignored me. My every request and complaint to hospitalize him they answered with "we'll do it ourselves"… I ask everyone, please help save my son, please".
During the last court session on April 27 of this year, lawyer Sergei Legostov stated that Uzeir Abdullaev's health had deteriorated sharply. However, neither he nor Uzeir himself were told the diagnosis in all three months [since he started experiencing the symptoms].
A Crimean Tatar by descent, Uzeir Abdullaev, born 1974, was arrested on October 13, 2016, following a slew of police searches in occupied Crimea. Prior to the arrest, Mr. Abdullaev lived in the village of Stroganovka. A national champion of Ukraine in taekwondo, Mr. Abdullaev was the head of a youth sport section, teaching the children martial arts. He was the only breadwinner in the family. Mr. Abdullaev has four underage children: Salsabil', aged 14; Tasnim, aged 10; Mansur, aged 6; and Ayat, aged 4.
During the searches [at Mr. Abdullaev's and his brother's homes], secret service officers (siloviks) seized all money, down to "ten-ruble coins". (Editor's note: 10 rubles is roughly equivalent to 16 USD cents). The lawyers' request to leave at least enough to feed the children was ignored.
Mr. Abdullaev is facing charges on part 2 of article 205.5 of the Russian Criminal Code [Facilitation of Activities of a Terrorist Organization and Participation in the Activities of such an Organization], for alleged membership in Hizb ut-Tahrir. Hizb ut-Tahrir is officially defined in Russia as a terrorist organization, but carried out its activities freely in Ukraine. Mr. Abdullaev's brother is being tried as the "organizer". The case is known colloquially as the "Case of the Simferopol Five".
While escorted to his interrogation, Mr. Abdullaev was beaten by the convoy. Special Forces agents handcuffed his hands behind his back, put him face down on the avtozak floor and struck his stomach and legs.
Since his arrest, Mr. Abdullaev has been detained at Crimean Detention Facility no. 1. The court proceedings are ongoing. Once again, none of the relatives were admitted to the court on April 27, 2018.