26.01.2023
We must ensure justice for all victims of crimes, — Oleksandra Matviichuk at the session of the Council of Europe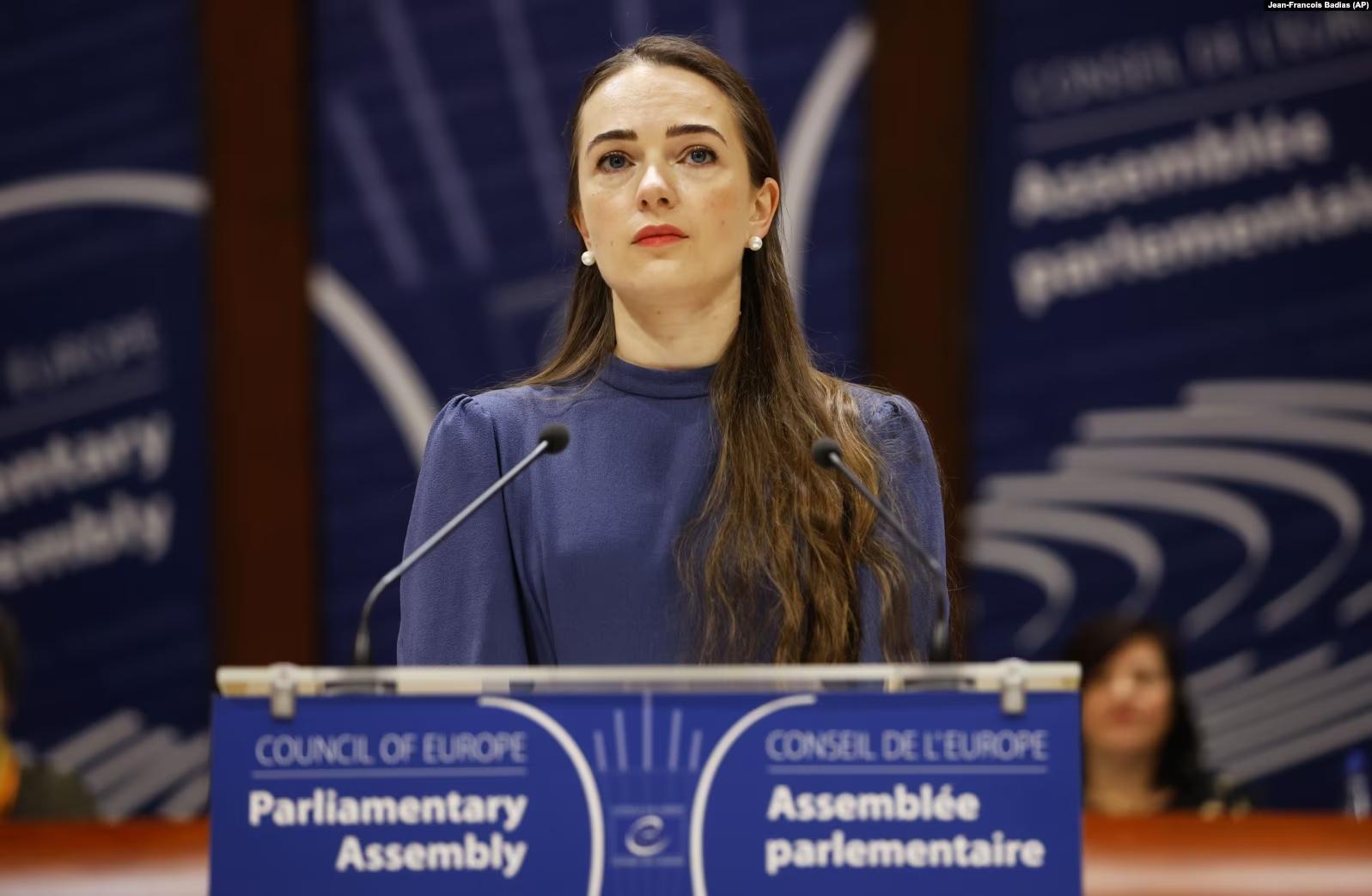 I am a human rights defender and I have been documenting war crimes in this war which Russia started in 2014. Back then Ukraine obtained a chance for the quick democratic transformation after the collapse of the authoritarian regime. In order to stop us on this way Russia started this war and occupied Crimea and parts of Donetsk and Lugansk regions.
Because Putin is not afraid of NATO. Putin is afraid of the idea of freedom.
After the large-scale invasion we face with an unprecedented amount of war crimes. Russian troops deliberately destroy residential buildings, churches, schools, hospitals, attack evacuation corridors, established filtration camps system, organize forcible deportations, commit abductions, rapes, tortures and murder civilians in the occupied territories.
This is the conscious policy. Russia uses war crimes as a method of warfare. Russia attempts to break people's resistance and occupy the country by means of inflicting immense pain on civilians. We document this pain. In just 10 months, our joint efforts have documented 31 thousand war crimes.
I interviewed hundreds of people who survived captivity. They've told how they were beaten, raped, electrically shocked through their genitalia, and their nails were torn away, their knees were drilled, they were compelled to write with their own blood. One lady reported that her eye was dug out with a spoon.
There is no military justification for such actions. Russians did these horrific things only because they could.
I ask myself the question: Whom do we document all of it for?
We face with accountability gap problem. The Ukrainian legal system is overloaded with an extreme amount of war crimes. But the International Criminal Court restricts its investigations to just several selected cases and has no jurisdiction over the crime of aggression in terms of Russian aggression against Ukraine.
Hence, who will give all victims of this war a chance for justice?
I work with people, who have survived hell, and I am certain that above and beyond their ruined lives, families, and visions of the future, these people crave to restore their trust that justice exists. Even though delayed in time.
It is crucial not only for Ukraine.
This is not the war of two states, this is the war of two systems – authoritarianism and democracy. Putin attempts to convince the world that democracy, rule of law and human rights are fake values. If they are genuine, why do they fail to defend anyone? Why couldn't the whole UN system stop Russian atrocities? Why do I, the human rights lawyer, who has been applying the law to defend people for many years, presently have to answer the question of how to contribute to people's survival in the occupied territories by saying: provide Ukraine with modern weaponry?
Because for now, the law does not work. Although, I trust that it is temporary.
In the 20th century, the civilized world made a significant move to establish law and justice. At the Nuremberg Trials, war crimes perpetrators were tried after the Nazi regime had collapsed.
In the 21st century we must move further. Justice must be independent from the magnitude of Putin's regime's power. We cannot wait. We must establish a special tribunal on the crime of aggression now and hold Putin, Lukashenko and others guilty of this crime accountable.
Yes, this is a courageous step. But we have one strong argument. We must do it because it is the right thing to do.
The Council of Europe as an international organization which protects democracy, rule of law and human rights must take the leading position in it. The values of the modern civilization must be protected.
And one more important point. Besides the crime of aggression there are other international crimes – war crimes, crimes against humanity and genocide. These crimes don't have to remain only in our archives and reports of international organizations.
The war has turned people into numbers. The scale of war crimes grows so large that it becomes impossible to recognize all the stories. But I will tell you one.
Shortly after the large-scale invasion began, Oleksandr Shelipov, a 62-year-old civilian was killed by the Russian military near his own house. The tragedy did receive huge media coverage only because it was the first court trial after February 24th. In the court Oleksandr's wife Kateryna shared that her husband was an ordinary farmer, but he was her whole universe and now she'd lost everything. This is the key meaning of justice. We must ensure justice for all, regardless of who the victims are, their social position, the type and level of cruelty they've endured, and of whether the media is interested in their case. We need to return all people their names. Because life of each person matters.
The member-states of Council of Europe have to assist the legal system of Ukraine to make it capable to effectively investigate and bring to responsibility for war crimes, crimes against humanity and genocide. We must ingrain international element into the level of national investigation and national justice. We need to create a hybrid mechanism where national investigators work together with international investigators, national judges work together with international judges.
Parliamentary Assembly of the Council of Europe should state the need to increase technical support and financing in order to strengthen the capacity of the overburdened law enforcement agencies and judicial system of Ukraine so that in cooperation with international partners and civil society to investigate numerous international crimes and to ensure justice for everyone.
In order to achieve justice, it should be contributed by the International Criminal Court and European countries' domestic courts which are able to consider many cases under the universal jurisdiction.
Honorable delegates of the Parliamentary Assembly! We highly appreciate the political will expressed by many countries and international organizations to prosecute the political leadership of Russia and Belarus for the committed crime of aggression. It is time to transform this will into the decision empowering to launch legal procedures. The fight for justice should not be limited to the crime of aggression. We require the support of foreign professionals: judges, prosecutors, and detectives in order to properly investigate and ensure court proceeding for dozens of thousands of international crimes, in compliance with the standards of justice, particularly with Article 6 of the European Convention on Human Rights.
Sustainable peace which provides freedom from fear and long perspective is impossible without justice. For decades, Russian troops have been committing war crimes in Chechnya, Moldova, Georgia, Mali, Libya, Syria and enjoying impunity. Russians believed they could do whatever they wanted.
We must break this circle of impunity. Not only for Ukrainians and not only for the other people who suffered from Russian brutality. But for the people who can become the next target of Russian aggression. And prevent it this time.