27.03.2018
TRUTH DETECTIVES will be broadcasted on the Movies That Matter Festival 2018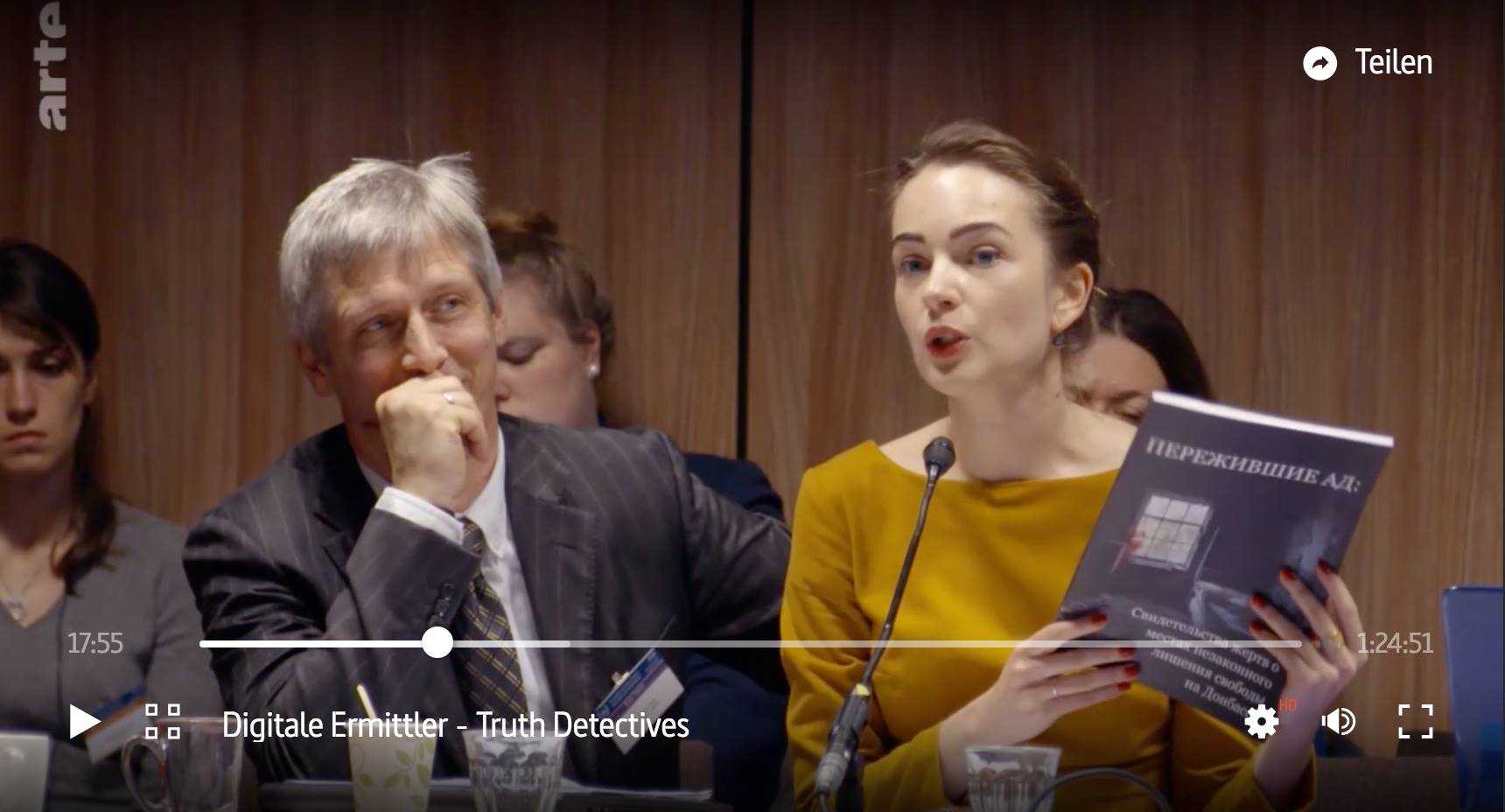 Source: https://www.moviesthatmatter.nl/english_index/festival/programma_en/filmprogramma_en/film_en/2375/truth-detectives
All over the world, people are combining the latest technologies with the findings of citizen journalists and investigators, to combat impunity and injustice. They have one goal above all: denying perpetrators the chance to deny. Fascinating reports from Ukraine, Colombia, Israel, Syria and Mali.
'Justice is about the truth,' says Fatou Bensouda in Truth Detectives. Bensouda, chief prosecutor of the International Criminal Court (ICC) in The Hague, explains that institutions like the ICC more and more rely on digital data from ordinary citizens to build cases against perpetrators of war crimes and other human rights abuses.
In this fascinating documentary, we see that it's much more than just watching people's smartphone video's that does the trick. In Israel, for example, to investigate war crimes during the latest Gaza conflict, a 3D model of the town of Rafa was filled with photos and videos posted by people online. It made it possible to very precisely reconstruct events. And in Colombia, an organizations searching for the tens of thousands of missing persons tries to locate clandestine burial sites using a model that was initially developed by biologists to track the spread of spiders. These are the real Truth Detectives, uncovering evidence where it seems almost impossible to find.