15.11.2022
"The aggressor state uses war crimes as a method of waging war" – Oleksandra Matviychuk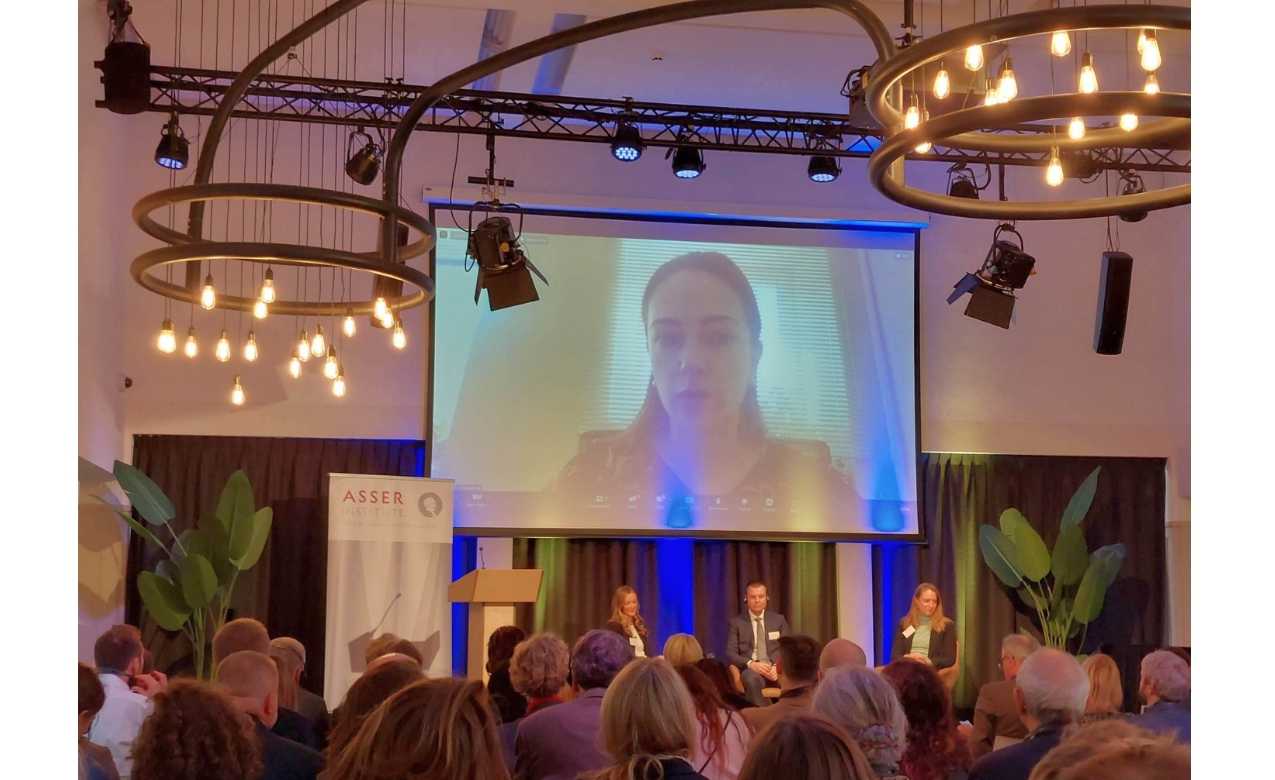 Oleksandra Matviychuk, head of the Center for Civil Liberties, delivered a speech at the Asser Institute (Den Haag, Netherlands) conference on "strengthening Ukraine's national efforts to investigate war crimes" on the work of civil society organizations (CSOs) in the context of documenting war crimes and cooperation between civil society and the investigating and prosecutorial authorities.
She spoke about the global initiative Tribunal for Putin, which was created by Ukrainian human rights defenders. Oleksandra says that the primary goal of the documentarian team was to document the episodes of war crimes in chronological order.
"At first we used work with open networks and data (OSINT), documenting them according to a certain protocol, but gradually the initiative grew. Thanks to the fact that we have built an all-Ukrainian network of documenters, we are able to collect most of the information directly from the places where crimes are committed. Through interviewing people, witnesses, victims after the incidents," the human rights defender said.
Oleksandra also spoke about the fact that Ukraine faced an unprecedented number of international crimes committed by the Russian Federation because the aggressor country uses war crimes as a method of waging war.
She summarized: "Having a database of 24,000 crimes, we can prove all war crimes with references to facts on the ground. We record the deliberate destruction of civilian objects: schools, kindergartens, residential buildings, and critical infrastructure. As well as facts of kidnapping, torture, sexual violence, murders of civilians and other types of crimes.
The human rights defender is convinced that the international community and the Ukrainian authorities need to talk about the development of a comprehensive strategy of justice, which should include various components: how to cooperate and strengthen the capacity of the International Criminal Court and how to help national investigative bodies not only through consultation but also through constant involvement professional specialists for fieldwork.
The aim of this conference is to listen to Ukrainian perspectives and re-assess their needs, identify the main challenges, learn best practices from (inter)national experts, and share ideas and insights on how the Ukrainian national authorities could proceed going forward. The conference seeks to inform and further fine-tune the activities planned for the second phase of the Asser/GRC MATRA-Ukraine project.