19.05.2020
Online press conference: "Hybrid deportation of Crimean Tatars. Countering Kremlin repression and new international sanctions."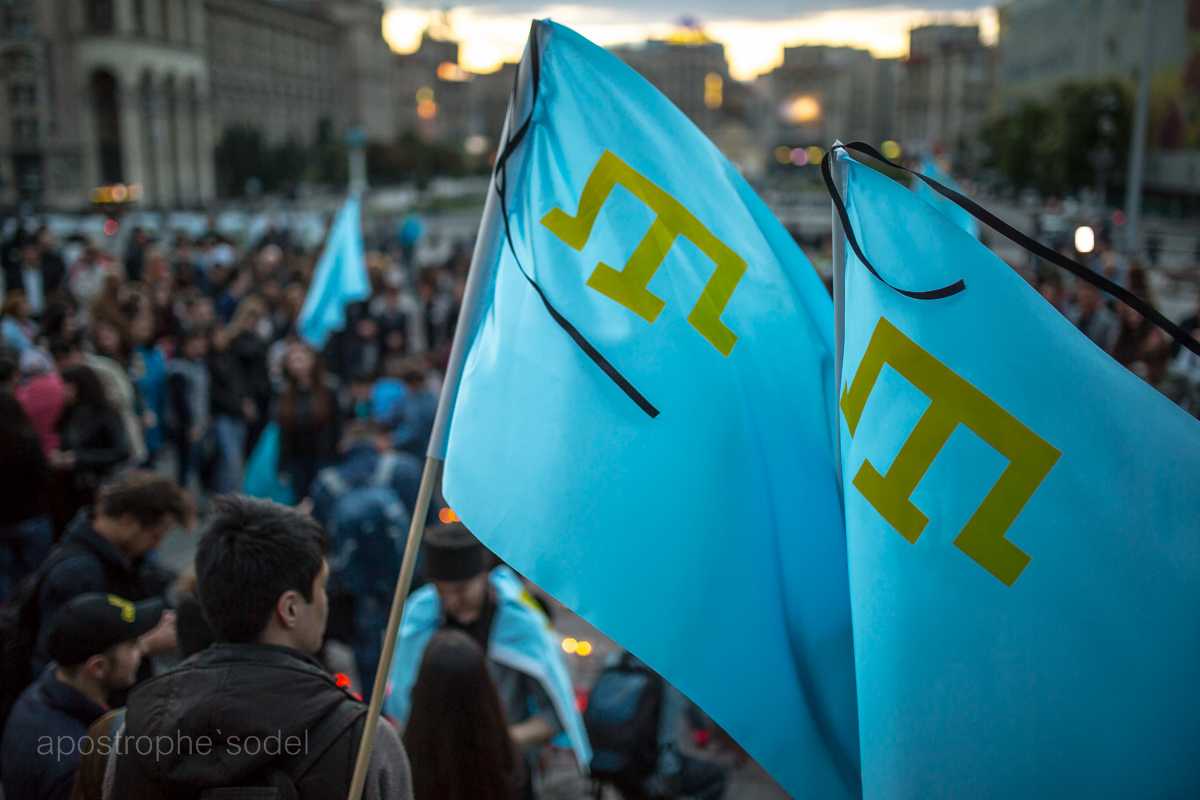 ANNOUNCEMENT
Online press conference: "Hybrid deportation of Crimean Tatars. Countering Kremlin repression and new international sanctions."
On May 21 (Thursday) 2020, at 11:00 (Kyiv time), an online press conference will be held on the ZOOM platform at which representatives of Ukrainian and international human rights organizations will focus media attention on the Kremlin's consistent implementation of hybrid deportation of Crimean Tatars on the peninsula and remind of the anniversary of the arrest of Crimean Solidarity coordinator Server Mustafayev. In particular, new international sanctions against Russian officials directly involved in political persecution will be discussed. Human rights activists will also recall the global petition to the UN, the Council of Europe, the European Union, and the OSCE to save the lives of thousands of illegally detained in Russia, the Russian-occupied Crimea, and part of the Donbas from the threat of COVID-19 infection in prisons.
Speakers:
Oleksandra Matviychuk

, Chairwoman of the Center for Civil Liberties NGO (

Kyiv

);

Sergey Davidis

, Head of the Political Prisoners Support Program, Member of the Council at the Memorial Human Rights Center (

Moscow

);

Natalia Arno

, President and Founder of the Free Russia Foundation (

Washington

);

Maye Mustafayeva

, wife of Server Mustafayev (

Simferopol

);

Alim Aliyev

, program director of the Crimean House (

Kyiv

).
Event languages: Ukrainian and Russian.
To participate in the online briefing:
Register by following the link:
https://us02web.zoom.us/webinar/register/WN_k8clSrInT6iZWY_of7Mu-g
You will receive a confirmation email and a unique participation link.

You can join the online briefing using your browsers or the ZOOM app on your computer or smartphone.

Additional instructions for downloading the program can be found in the attached file.
For technical questions regarding participation in the event, please contact Alisa Tymchenko, +38 063 864 30 62, alisa.timchenko.kk@gmail.com
The event is organized by the global campaign #PrisonersVoise (formerly #SaveOlegSentsov) as part of the Week of Solidarity with the Crimean Tatars "Common Pain. Common History."
Contact person: Daria Bychkova, Center for Civil Liberties, tel., e-mail: +38 067 534 66 46, ccl.org.ua@gmail.com
For reference: the global campaign #PrisonersVoise (formerly #SaveOlegSentsov) is an initiative of the Center for Civil Liberties to release Ukrainian citizens imprisoned on political grounds in Russia and the occupied Crimea, as well as prisoners of war and civilian hostages in the occupied Donbas, and before this happens, to observe their fundamental rights (freedom from torture, the right to a fair trial, proper legal protection, medical care, etc.).