17.05.2016
Joint Statement of ADC Memorial and the Center for Civil Liberties on International Day Against Homophobia: DISCRIMINATION AGAINST MINORITIES IS UNACCEPTABLE!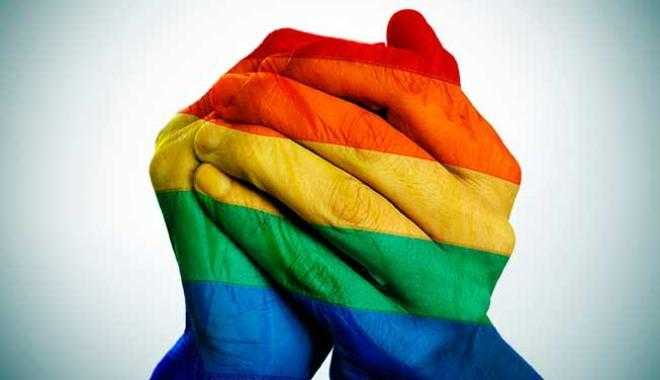 On International Day Against Homophobia, the Anti-Discrimination Centre Memorial and the Ukrainian human rights organization Center for Civil Liberties consider it necessary to express their solidarity with all people facing discrimination on the basis of their sexual orientation or gender identity.
Of particular concern is the growth in homophobia in Russia and neighboring countries or parts of these countries that are under Russian control. The situation is particularly difficult for LGBTI people in parts of Ukraine currently governed by Russian—not Ukrainian—law (Crimea) or by "government" resolutions and "laws" issued by self-proclaimed republics that are not recognized by the international community (the LNR and the DNR). In these regions, new "norms of law" legitimize homophobia and violate LBGTI rights.
In recent years the RF has adopted homophobic laws which have resulted in the severe persecution of LGBTI activists and civic organizations.
NGO representatives who have spoken out against homophobia have been fined, accused of being "foreign agents," and denied their right of publicity. The unique project "Children-404. LGBT Teens," which helps children from sexual and gender minorities who have been placed outside the law survive, has faced numerous attacks. Its founder, Elena Klimova, has been subjected to enormous fines and its website and social media pages have been banned. In practice, the ban on "propaganda of relationships" (as if relationships could be propagandized!) has signified an end to any communication with people under the age of 18 on any topic related to sexual orientation or gender identity. Children have suffered the most from this ban, but some teachers have also had trouble: those who are suspected of belonging to the LGBTI community or even just of rejecting homophobia are now being persecuted and driven out of schools by xenophobic tattletales.
Homophobia on the part of the state has led to rampant crime against LGBTI individuals, with far-right groups seeing this as an opportunity to wage a real hate campaign against people based on their sexual orientation or gender identity: victims have been beaten, humiliated, robbed, and threatened with the publication of video recordings of this degrading abuse. Even children have been among the victims. This year the noted Saint Petersburg journalist Tsilikin was killed—the man accused of this murder told the investigation that he killed Tsilikin because he loathes gay people.
In Crimea, LGBTI activists have been forced to flee or go into hiding due to fears that they will be prosecuted under homophobic laws, and all cultural and social events on these topics have ceased. LGBTI individuals remaining in Crimea live in constant fear of exposure, which for most of them is directly connected with the risk of attacks and dismissal from work. ADC Memorial and the Center for Civil Liberties have collected evidence during research on this topic showing that instances of violence and threats against members of the LGBTI community and their supporters are becoming more frequent.
Residents of the self-proclaimed republics of Donbass are in an even more difficult situation. In these areas, local homophobic "laws" like the ones in Russia banning "propaganda" of sexual orientation are in effect. Considering the high level of general violence and the free-for-all attitude of armed people in the self-proclaimed republics of the LNR and the DNR, where torture and execution are widely practiced, homophobia there carries the nature of a direct threat to the lives and health of LGBTI individuals. These people have been forced to conceal their orientation and they live under the constant threat of danger.
The Anti-Discrimination Centre Memorial and the Ukrainian human rights organization Center for Civil Liberties demand an immediate end to violence against LGBTI individuals and the creation of an effective mechanism to protect these people from arbitrary treatment, harassment, and discrimination. The Russian government is responsible for the current situation in the country and the region, and its responsibility is to ensure the security of all people and their right to self-expression and self-realization regardless of gender identity, sexual orientation, age, citizenship, or place of residence.
Source: http://adcmemorial.org