18.05.2016
International Criminal Court lawyer comments on the ratification of the Rome State by Ukraine. May, 2016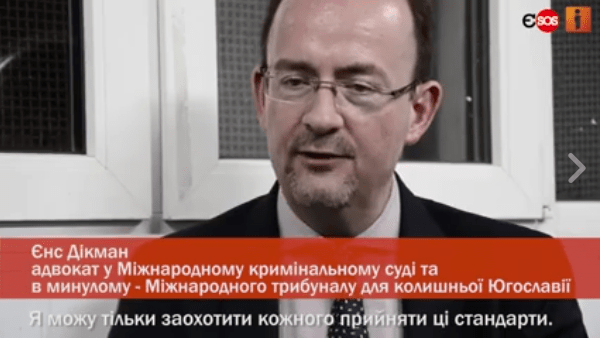 A lawyer at the International Criminal Court, Jens Dikman believes that the government, which wants to rule the country based on the rule of law cannot depart from the standards of international justice. These are the highest standards one can imagine.
120 countries have ratified the Rome Statute, which allows membership in the court in the Hague and punish the perpetrators of the gravest crimes. However, Ukraine still has not ratified it.
In December 2015, President of Ukraine Petro Poroshenko proposed to amend the Constitution, which defers ratification of the Rome Statute for another 3 years.