17.11.2021
International Day of Solidarity for Belarusian Students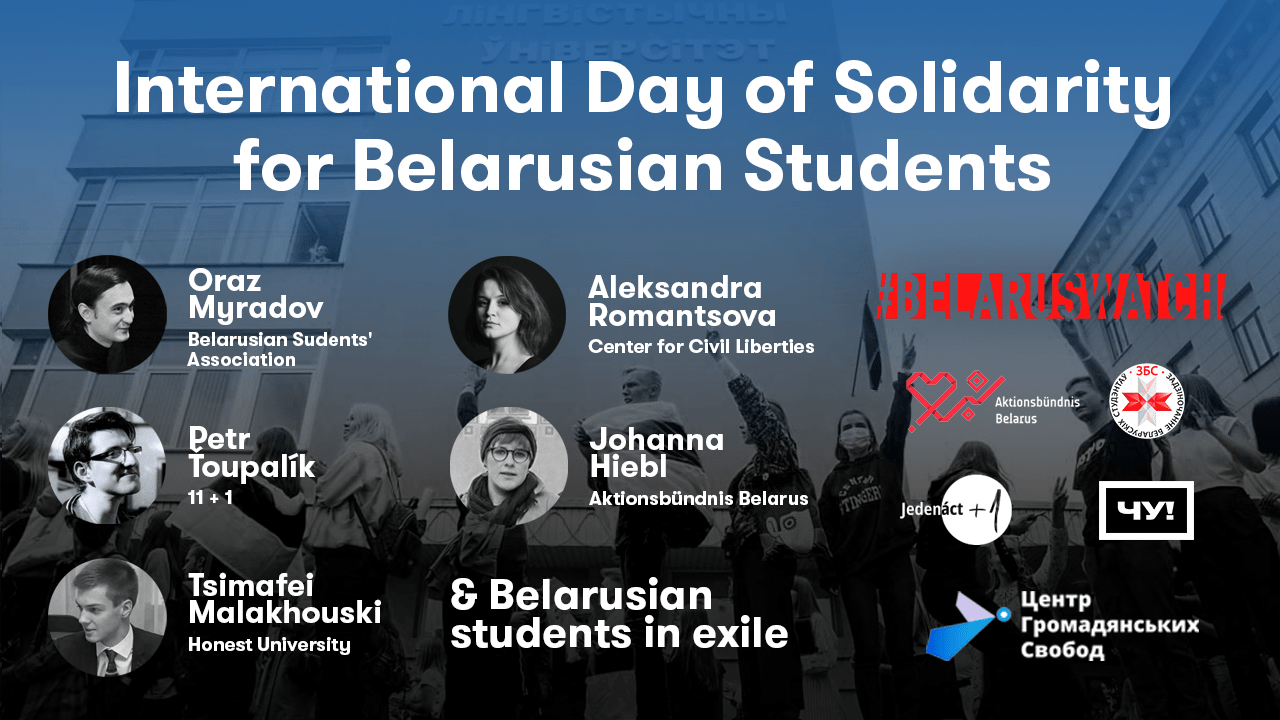 On the 17th of November, the Center for Civil Liberties in partnership with Belarusian Students' Association hosted the event «International Day of Solidarity for Belarusian Students». 
Speakers came to discuss the extent of the repression inside Belarusian universities and what steps can be taken by university students and leaders, students' unions and universities in democratic countries to help the repressed and expelled Belarusian youth.
You can watch the summary video of the event on YouTube. If you would like to get involved or learn more about our initiative, please get in touch with us at belaruswatchsolidarity@gmail.com
We would like to thank our speakers and all of those who joined us on that day. Together we can make a change and help students who thought for democracy in Belarus!