Ukrainians should not rely heavily on the support of the EU in the fight against Russia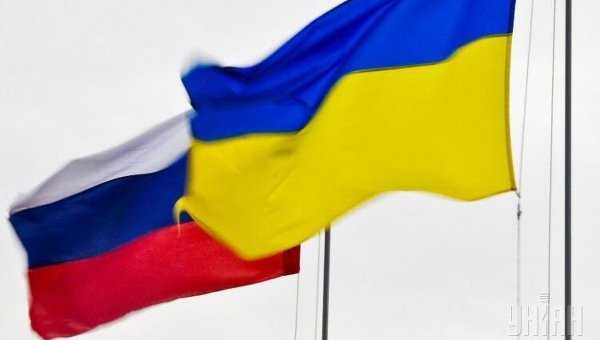 Iosif Zisels, human rights activist and head of the Association of Jewish Organizations and Communities of Ukraine Vaad, recalls with a smile, as in Soviet times it was called both a Zionist and a Ukrainian nationalist. Now, 40 years later, it again can be called zhidobanderovtsem, and the term has acquired a new meaning and a positive connotation.
In the Soviet Union he was a dissident, trying to defend the rights of Jews, and then joined the Ukrainian Helsinki human rights group. In 1978, on charges of defamation and anti-state activities Zissels received six years in a penal colony. Nine months before the liberation he was offered amnesty in exchange for a renunciation of political principles, but he refused.
Now, Soviet dissident and political prisoner, became one of the most influential Jews of Ukraine – he heads the largest Jewish organization, which is able at any time to lend a helping hand to every Jew of the country, engaged in the revival and strengthening of Jewish communities, their culture and religion, as well as helping wishing to exit in Israel.
Zissels well – known people abroad, where he is a member of the European and the World Jewish Congress, took over the functions of the public lobbyist Ukraine's national interests. In his own words Zisels, he lives according to the covenant of the Jewish patriarch Hillel: "If I am not for myself, who is for me? If I am only for myself, what am I? If not now, when? "
"New time" meets Zissels in the office of the Association of Jewish Organizations, which is located in one of the academic buildings of Kiev-Mohyla Academy. It is a small unit into several rooms, on the door of which hung an advertisement for the recruitment of students to the specialization of Judaica. Zissels cordially invites you into his office and, distracted for a few minutes to say hello to each of his employees, invited to interview.
Ukrainians are very sensible nation, and therefore changes have been slow. Maidan two months stood and demanded concessions from the government. When I talk about that in France, there wondering how, two months? We would all smashed in two weeks!
Just Ukrainians other political temperament. We are moving at their own pace, which is slower than that of Poland or the Baltic countries. It must be taken as fact. Another problem is that our identity is dual, and expectations are always high, so some of us and sways from side to side. We believe that, if there was a revolution and change of power, all at once will change, but it is not.
Ukraine will of fate was between a European democracy and Eurasian authoritarian culture. And it is important to understand that if 20% of the population do not want to in Europe, this must somehow be considered. This is not a whim, just for them, Europe stranger. And we are encroaching on their identity, though hardly have that right.
Recall, Viktor Yanukovych wanted to encroach on our right to be Europeans – and the Maidan happened. The same thing is happening now. When threatened identity, even among people who are accustomed to submission, there is a huge energy resistance. We need to negotiate rather than fight.
Today in the country there is a desire to fight corruption, but it's part of our culture. Corruption – is a part of Ukrainian identity. The law is not absolute for us, and its violation – not a sin, as in the West. And this shows our Eastern culture – there is not a law adopted in order to execute it, and that they enjoyed the strongest.
We used to live like this, we have formed a lot of secret agreements between government and society. For example, that the severity of the law is compensated by its failure. At low levels of wages authorities turned a blind eye to the fact that we steal, and the people turned a blind eye to the fact that steals power. In space, where there is no law with a capital letter, a person perceives any obstacle as a challenge, to solve the problem – that such obstacles put me, but I still find it, how to get around them.
So, to say, well, let's fight against corruption, which many of us continue to steal – is meaningless. It is necessary to recognize the existence of tacit agreements and revise them. The struggle of society against corruption must be a struggle with ourselves.
Right now Ukrainian Jews began to realize themselves as Jews in Ukraine. In Europe, it happened in the late XIX century. In France, that's when the Jews received equal rights with the French and called themselves the French law of Moses. We have this process takes place only now.
The Jews of Ukraine took a very active part in the Maidan. Were actively, perhaps, only the Crimean Tatars. And the Ukrainians have rated it – according to the latest sociological research, for the year related to the Jews and Crimean Tatars in the country has improved significantly.
We do not believe, how many Jews were on the Maidan, but we know that many of them then went to the front. The most paradoxical – some of them fought in the battalion of Azov, near the radical nationalists. In addition, in the east of the country and fight guys with Israeli passports. It is the volunteers who teach our soldiers. Israel has almost 100 years of war, and experience – most importantly, that he can pass Ukraine.
Israel does not help Ukraine officially because so fixated on their own security. In 2008, during the war in Georgia, Israel helped equip the Georgian air defense system. Then Georgia was hit by three Russian aircraft, and Israel received a warning from Russia that if he will continue to help Georgia, Iran gets a nuclear bomb, and Syria will face Russia's S-300 missiles.
But while Israel – a democratic country, and the pressure of society can not be ignored. Most of the Israelis – people with democratic values, and they sympathize with Ukraine.
Ukrainians should not rely heavily on the support of the EU in the fight against Russia – will be less frustrating. Now, in many EU countries pre-election period. To support Ukraine, impose additional sanctions on Russia for them is to reduce the level of welfare of their countries and to expose their chances of winning at serious risk. Can help unless indirect pressure on Europe from the United States and Canada.
This is very similar to what happened in the 1930s. Germany regularly paid for oil and metals, and all wanted her to trade. Nobody wanted to see it as a monster, preferring to think that Germany will not fight with them, and with their competitors. After eight years of these errors have to pay a huge price.
We are no longer a peaceful country, and it will not be long. We need to get used to fight with minimal losses, rely on their own forces to protect their people, to rebuild the economy on a war footing, and not bury our heads in the sand. In Russia, too, there is no other option but to fight with Ukraine. They understand that with this government and with this partnership agreement is impossible.
Something we can count only when the disintegration processes in Russia will be intense. However, nobody in the world is not interested in this. What does it mean crumbling Russia? Huge fragments of the country armed with nuclear weapons. Putin, in spite of our curses, still controls the country. If only we have not climbed, prices would not be him. But he can not climb, the logic of empire – its meaning in the expansion.
I do not believe in the possibility of democratization of Russia. I spent two years in the Ural camps, lived in Moscow for more than a year. Russia within its present borders will never be a European country. There is no critical mass of people who can change the destiny of Russia. Moreover, not all countries should be European. The world rests on the balance sheet. And who will be the European world to balance China? Any democratization of Russia will lead to its disintegration, and this terrible future, with unpredictable consequences.
5 questions Iosifu Ziselsu:
– What event of your life you feel in charge?
– Of course, my participation in the dissident movement. I think all the most important thing happened then.
– What is your favorite city?
– I do not have a favorite book or a favorite city. I love Chernivtsi, where I spent my childhood, Kiev, in which I live. I like to be in Jerusalem and Barcelona.
– What move around the city?
– I have a Subaru Outback. This reliable, sturdy machine. Not very comfortable, but I like it.
– What is your monthly cost of living?
– I get a pension. More than ordinary people, but not enough to live a normal life. It is also engaged in consulting, working in a private firm. My problem is not how to provide for themselves, but rather where to find the money for our activities. Well, I have four kids that even adults, but they still need help. Perhaps today I spend at least $ 1 thousand. Per month.
– What do you seek?
– As anyone – to self-realization, once satisfied all other requirements. And I think I am quite good to deal with it.
Sourse, 02/05/2015