OZON Report on monitoring of the Kyiv Pride Equality March 2018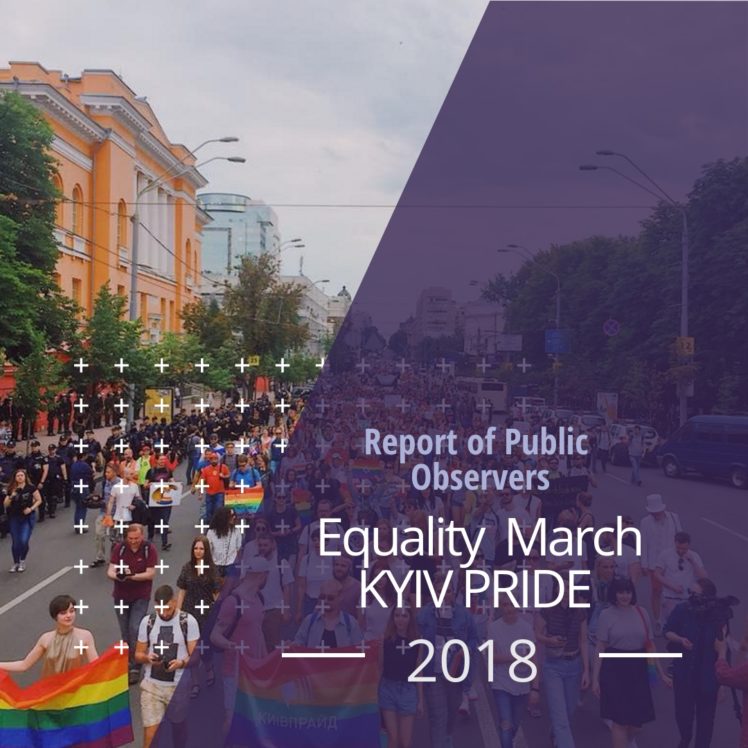 *PHOTO for KyivPride Facebook
The Kyiv Pride Equality March (hereinafter "the March"), which has now become an annual event, was held on 17 June 2018. Thousands took part in March this year. Despite public threats of violence, law enforcement authorities managed to secure the conduct of the Equality March thereby guaranteeing its participants' right to freedom of peaceful assembly. 42 Ozon observers participated in the monitoring of the March this year. The monitoring report's results can be found here (in Ukrainian).
The report is divided into four sections which include a description of the events that occurred during the March, an overview of the conduct of the counter-demonstrations and a short description of the actions of the law enforcement agencies as well as of the military personnel from the National Guard of Ukraine (NGU). In addition, there is a separate "Episodes" section dedicated to the events that took place on 17 June prior to the start and after the end of the March. The report also includes recommendations from experts.
It is worth noting that a presentation of this report was recently organized at the Center for Civil Liberties for the members/organizers of the Kyiv Pride Equality March. Further joint action between the Center for Civil Liberties, the organizers of the Equality March and law enforcement agencies will ensure the implementation of the recommendations during next year's March.