BREAKING: Crimean Tatar lawyer Emil Kurbedinov detained in Crimea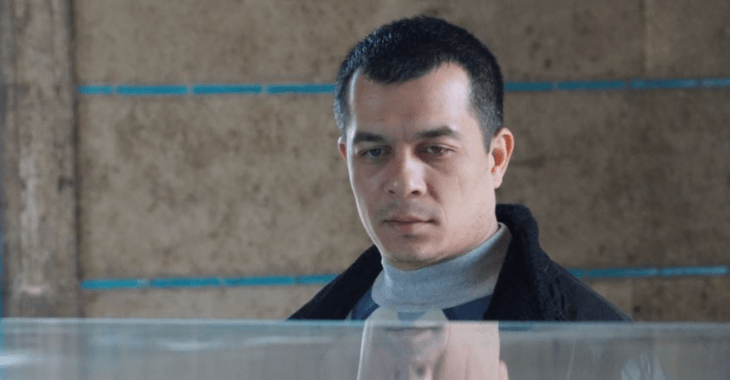 Today, 26 January 2017, Crimean Tatar lawyer Emil Kurbedinov and Crimean Tatar activist Seyran Saliev were illegally detained by the Russian law enforcement bodies in Simferopol and Bakhchisaray, respectively, and transferred to the court for assigning a pretrial restriction. According to the preliminary information, Emil Kurbedinov will be charged under Art. 20.3 of Administrative Offences Code of Russia (propaganda or public display of Nazi or extremist symbols). Seyran Saliev most likely will be accused of terrorism.
Together with another lawyer Edem Semedlyaev, Kurbedinov was driving to Seyran Saliev, whose house was brutally searched at the moment by people with guns and dogs. Saliev's mother is a veteran of the National Crimean Tatar movement. Seyran Saliev is a civic activist who was fined in May 2016 for a public announcement of the illegal searches in Crimean Tatar houses, which he made through a loudspeaker from a mosque's minaret. The then searches ended up with the arrests of 4 Crimean Tatars who became victims of political persecution within the Hizb ut-Tahrir case. This time Russian law enforcement bodies were searching Saliev's house for the traces of his affiliation to Hizb ut-Tahrir. It is worth mentioning that Hizb ut-Tahrir is an Islamic organization that legally operates on the territory of Ukraine, but is groundlessly recognized terrorist in Russia. After the annexation of Crimea, thousands of Crimean Tatars automatically became at risk of persecution.
Emil Kurbedinov was detained by the officers of the Russian Main Department for Combating Extremism on his way to Saliev's house. Simultaneously, searches started in his office and house. Office equipment was confiscated. During the search in Kurbedinov's house, his 90-year-old grandmother was called an ambulance.
Emil Kurbedinov is a well-known Crimean Tatar lawyer. He defends the majority of Crimean Tatars persecuted in Crimea on political grounds and relentlessly reports on human rights violations in Crimea on varied international stages. In September 2016, after his return from the OSCE Human Dimension Implementation Meetings in Warsaw, he reported that had been threatened by local officials.
Kurbedinov and Saliev were charged with 10 and 12 days of administrative arrest, respectively, both under Art. 20.3 of Administrative Offences Code of Russia (propaganda or public display of Nazi or extremist symbols).
It is worth noting that the day before, on 25 January, Russian lawyer Nikolai Polozov was also forcefully brought for interrogation within the case of Mejlis leader Ilmi Umerov, in which Polozov officially represents the defendant as an attorney and, thus, cannot be interrogated as it violates the attorney-client privilege. Even though Polozov was released and Kurbedinov got an administrative punishment, all these events bear clear signs of threatening with the purpose to silence independent lawyers working on political cases in Crimea.
Ukrainian human rights organizations issued a statement condemning the illegal persecution of human rights lawyers and calling on Ukrainian government and international community to denounce Russian illegal actions in Crimea.