13.01.2023
#WinterMarathon2023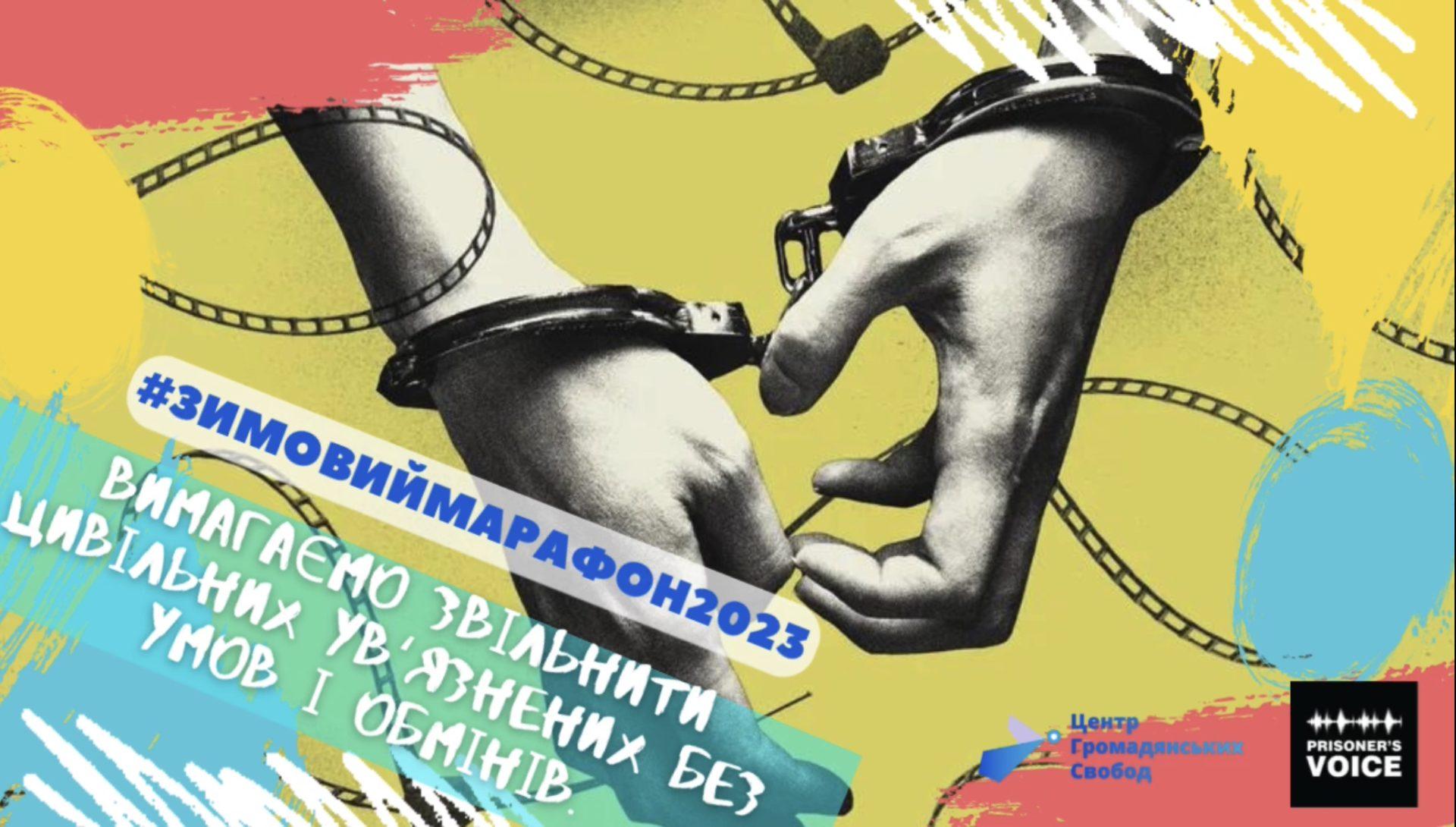 Dear friends, the New Year comes in a few hours!

Unfortunately, not all Ukrainians are able to feel the warmth and comfort of winter holidays, to hug and greet their relatives.
As of today, citizens of Ukraine, who were captured by the Russian military during the occupation of Ukrainian cities and villages, are in detention facilities in Russia and the temporarily occupied territories.
As of now, only the Center for Civil Liberties has received more than 800
applications about the forced and involuntary disappearance of the civilian population. "Opposed to the special military operation" – that's how the sentence of the aggressor state sounds, the state which holds in captivity our people with no grounds, even though the declared verdict does not exist within the scope of the international legal norms.
Let's together remind the world about these people! We need them back at home! With no conditions and exchanges!
Details below
For 8 years, the Center of Civil Liberties with the Euromaidan Press within the scope of the 'Let My People Go' campaign conducts the traditional marathon of letters for prisoners of the Kremlin, to gift them a little warmth during the time of winter holidays. 
The aggressor state is afraid that our people will receive letters, parcels and postcards, therefore, concealing their location.
That is why we will not betray our traditions this year, but due to the understandable circumstances, we will change the format of writing letters!
————————————————
So, to support #WinterMarathon2023 you should follow three simple steps:
1) Choose a story of someone who is in russian captivity: https://www.facebook.com/media/set/…
Check out this link every day and choose stories, we will be constantly updating. You also can add your stories about the abduction of Ukrainians!
2) Post this story with pictures on your social networks (Instagram, Facebook, Twitter, TikTok) adding your words of support, as well as hashtags #ReturnThemHome #PrisonersVoice #WinterMarathon2023 #WinterMarathon #LetMyPeopleGo
3) Tag under the post one of the following organizations: United Nations International Committee of the Red Cross, OSCE – The Organization for Security and Co-operation in Europe or head of authorities of the foreign states (for example president, prime minister, ombudsman of the country you are living at)
————————————————
The world must know all of these non-fictional life stories about the abduction of Ukrainians: about entrepreneur Yevhen Guryanov, a father of two minors Ivan Kozlov, countryside volunteer Oleksandr Yagodinskii, volunteer Sergii Lubich, kung fu coach Andrii Golubiev and many other prisoners who are detained with no reason of it!
We know that each of these life stories will not leave you indifferent! So, support our #WinterMarathon2023 and invite your friends to join with words of support and anticipation of loved ones at home!
We will be speaking and writing about everyone, who is forcibly detained by russia, violating international humanitarian law. Follow the news