04.04.2018
Special event to discuss Ukraine's future at the Atlantic Council Headquarters (on Thursday, March 29, 2018)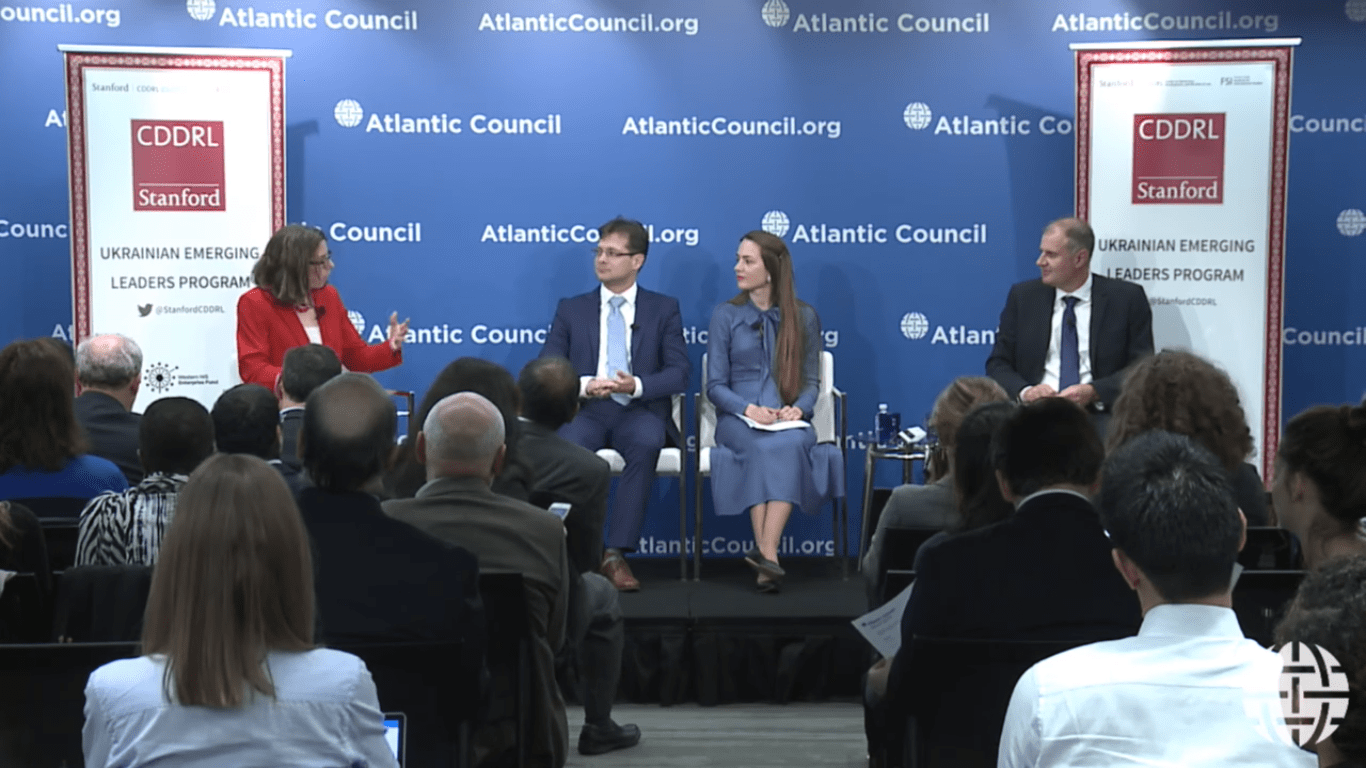 In the four years since the end of the Revolution of Dignity, Ukraine has not answered its most important question: how will the country ensure democratic values in its future development? Much of Ukraine's hope lies in its young leaders who will drive the country forward in the coming years. CDDRL has been fortunate to provide a year-long residency to some of these future leaders as part of the inaugural year of the Center's Ukrainian Emerging Leaders Program.
This event will feature three Ukrainian leaders who are in residency with CDDRL's Ukrainian Emerging Leaders Program this year. They will each discuss their own perspectives on opportunities and challenges to democracy and development in their home country, as well as objectives for strengthening public administration, civil society, and economic reforms upon their return to Ukraine.
We hope you can join us for this timely discussion.
Sourse, 29/03/2018