17.12.2018
Joint appeal on the inappropriate use of extremist charges, mass detention and use of torture against peaceful demonstrators, activists and government's critics in Kazakhstan.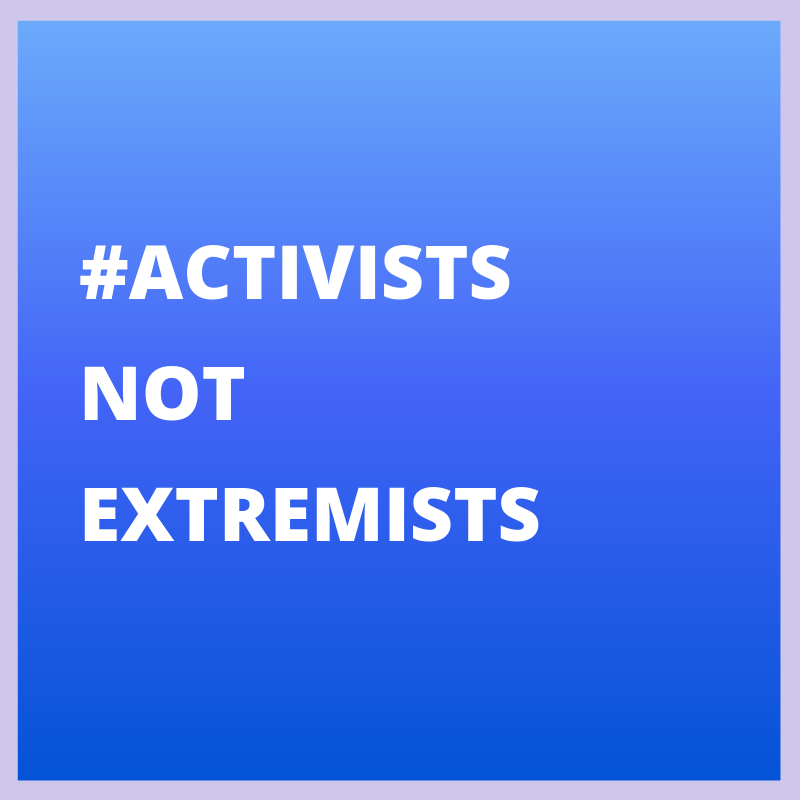 Despite the ratification of the Enhanced Partnership and Cooperation Agreement between the European Union and the Republic of Kazakhstan, the human rights situation in the country has sharply deteriorated.
Fundamental rights, such as freedom of expression and peaceful assembly, are disrespected under the guise of fighting "extremism". Since 13 March 2018, the day that marks the authorities' ban of the peaceful opposition movement 'Democratic Choice of Kazakhstan' (DCK), more than 450 persons, participating in peaceful rallies or showing different form of support for DCK (e.g. posting and commenting social media contents, walking with blue balloons, etc.) have fallen victim of political persecution.
We call for a stepping up of efforts to ensure political pluralism in the country and condemn the repression of peaceful activists and supporters of opposition movement DCK and call for their unconditional release. Kazakhstan has to ensure its citizens free access to social media networks and independent media outlets, thus ceasing the blocking or restriction of such platforms. We stress the importance of the independence of lawyers and the protection of their rights to freely practice their profession and defend their clients without fear of reprisals.
We find this particularly worrying that on 10 May 2018, during the visit of European Parliament's Delegation to Kazakhstan, police resorted to excessive use of force against peaceful protesters and detained more than 150 people, while others were placed under administrative arrests. On that day peaceful rallies against the use of torture and politically motivated imprisonment were held in cities across the country.
Among them, more than 30 people have been prosecuted in connection with their support of DCK's ideas, including: activists Ablovas Dzhumayev, Almat Zhumagulov and poet Kenzhebek Abishev, social media user Aset Abishev and blogger Muratbek Tungishbayev. At least six persons have reported the use of torture and a lack of medical care in the place of detention. The practice of forced confession in exchange for release, and psychological pressure exerted on political prisoners and their relatives are undermining the trust in the Kazakhstani justice system, as exemplified by the cases of Aset Nurzhaubay and Muratbek Tungishbayev.
We were informed that political prisoners are losing hope for justice and taking desperate steps. For example, on 26 November 2018, Almat Zhumagulov and Kenzhebek Abishev threatened suicide in protest against the accusatory bias in court decisions and the fabricated nature of the case. On 27 November 2018, Zhumagulov cut his arm during the court session.At the same time Iskander Yerimbetov, the brother of human rights activist and lawyer Bota Jardemalie, was arrested, tortured and convicted in October 2018 to 7 years' imprisonment in retaliation for his sister's professional activities. Due to the outcome of his case, lawyers in Kazakhstan fear to defend victims of political persecution and torture.The number of political prisoners in Kazakhstan is increasing. More than 20 political prisoners are being held in detention. Human rights defenders are also under attack. Restrictions imposed on NGOs and criminal prosecution of human rights activists, such as Elena Semenova, severely shrink the space for civil society.
We call on Kazakhstani authorities to implement the communications from the UN Human Rights Committee, UN Working Group on Arbitrary Detention and the United Nations Special Rapporteur on Torture, and call without further delay to release the political prisoners Mukhtar Dzhakishev, Maks Bokayev and Iskander Yerimbetov; compliance with the UN requirements is an important condition for further cooperation between the EU and Kazakhstan
We expect the urgent intervention of the EEAS, encourage the initiation of further EU official monitoring missions and call on the EEAS to support such missions in order to observe the human rights situation and attend court trials against people prosecuted for political reasons. At the same time, we strongly recommend that the European Commission and the EU Member States pursue a policy of conditionality in the case of Kazakhstan. If the latter state wants to be a recipient of EU funding and attract investments, it first must ensure the cessation of cruel practices against detainees in prisons, an end to impunity for the offenders, freedom of assembly and freedom of expression, and the right to a defence and a free trial.
Signatures
Center for Civil Liberties (Ukraine)
Defending Democracy
Federazione Italiana Diritti Umani (FIDU)
Human Rights Information Center (Ukraine)
Institute for Reporters' Freedom and Safety (IRFS)
Kharkiv Human Rights Protection Group (KHPG)
Kharkiv Institute for Social Research (KhISR)
Open Dialogue Foundation (ODF)
The Arrested Lawyers Initiative
Human Rights Without Frontiers (HRWF)