22.09.2016
'INTERPOL's reform at OSCE ODIHR HDIM 2016 – Warsaw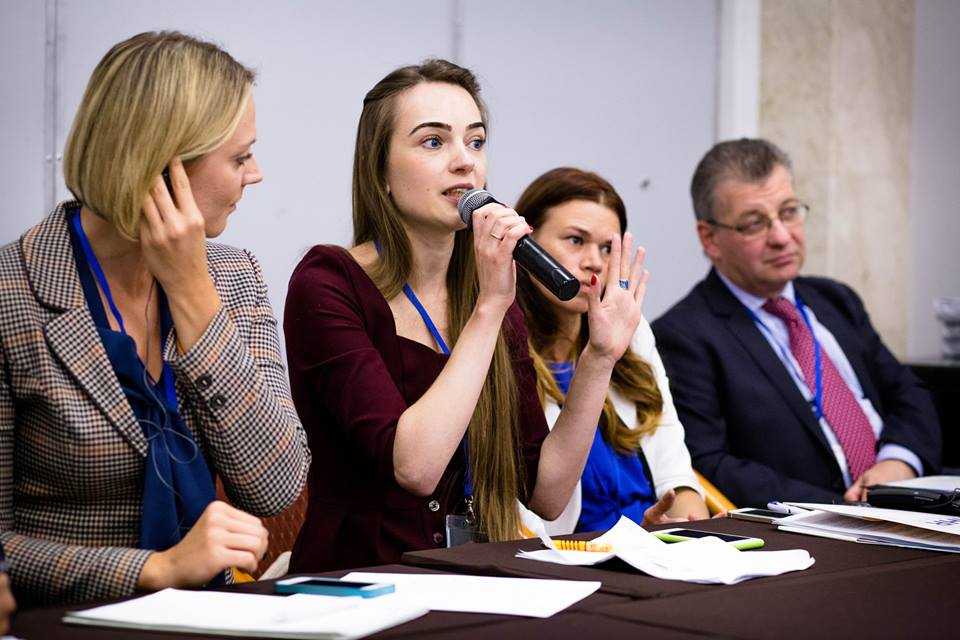 'INTERPOL's (INTERPOL HQ) reform and rights of victims of politically motivated extradition requests: steps forward and emergence of new threats' was the title of our side event at OSCE – The Organization for Security and Co-operation in Europe – OSCE Office for Democratic Institutions and Human Rights (ODIHR) Human Dimension Implementation Meeting 2016 in Warsaw.
The event was organised by Open Dialog Foundation and Center for Civil Liberties.
Starting from 2015, International Criminal Police Organization (INTERPOL), widely criticized for being instrumentally misused by the authoritarian regimes, opened up for civil society's recommendations and begun adopting policies of protecting persons who obtained asylum from automatism of Red Notice procedure. Recent months also brought signals that credible information on political background of the extradition requests are being treated with greater care, and number of persons who had long been at risk of being rendered to respective regimes, including for instance executives of the former YUKOS Oil Company in Russia, were deleted from the INTERPOL records.
However, new cases and new dangerous trends emerge: Azerbaijan widely uses the INTERPOL-related schemes to persecute a wide circle of persons critical to its authorities. Russia attempts to obtain extradition of a whistle-blower, Nail Malyutin. Some old cases, positively resolved by the national judiciary of the host countries in the past, are being rebranded by the demanding regimes in order to find new rationale for extraditions (e.g. case of Tatiana Paraskevich in the Czech Republic). Questions arise about of efficiency of the INTERPOL procedures in arresting perpetrators of crimes committed during Euromaidan.
With Turkey invigorating attempts to reach the alleged opponents of the government abroad, the INTERPOL, UNHCR, national law-enforcement and justice systems must proactively anticipate likely expansion of the misuse of INTERPOL in the near future, cement recent achievements and continue the reforming drive.
Speakers:
– Mrs Olexandra Matviychuk Head of the Board of the Center for Civil Liberties, Coordinator of civil initiative Euromaidan SOS;
– Mrs Oleksandra Yatsenko, lawyer who represents the interests of Maidan victims' relatives, Member of Advocacy Advisory Panel;
– Mr Alovsat Aliyevt, Azeri political refugee, co-founder of the Network Against Human Trafficking In Azerbaijan (NAHTAZ);
– Mr Lawyer Dmitry Morgun, lawyer of Mr Alovsat Aliyev;
– Mr Pavel Ivlev, former lawyer for YUKOS Oil Company, Chairman of the Committee for Russian Economic Freedom;
– Mrs Natalia Sytnik, wife of Mr Nail Malyutin, Russian whistle-blower;
– Mr Yevgeny Zhovtis, Chair of the Board of the Kazakhstan International Bureau for Human Rights and Rule of Law, founder and board member of the "BOTA" Foundation and a Member of the OSCE ODIHR Expert Panel on Freedom of Assembly;
– Mr Muratbek Ketebayev, Kazakh opposition politician and a political refugee in Poland;
– Mr Marcin Święcicki, Member of the Polish Parliament.
Moderator: Ms Anna Aleksandra Koj, Head of the EU Office of the Open Dialog Foundation