22.06.2023
Impunity Kills: Lessons from Syria and Ukraine – Panel Discussion Highlights Urgent Need for Accountability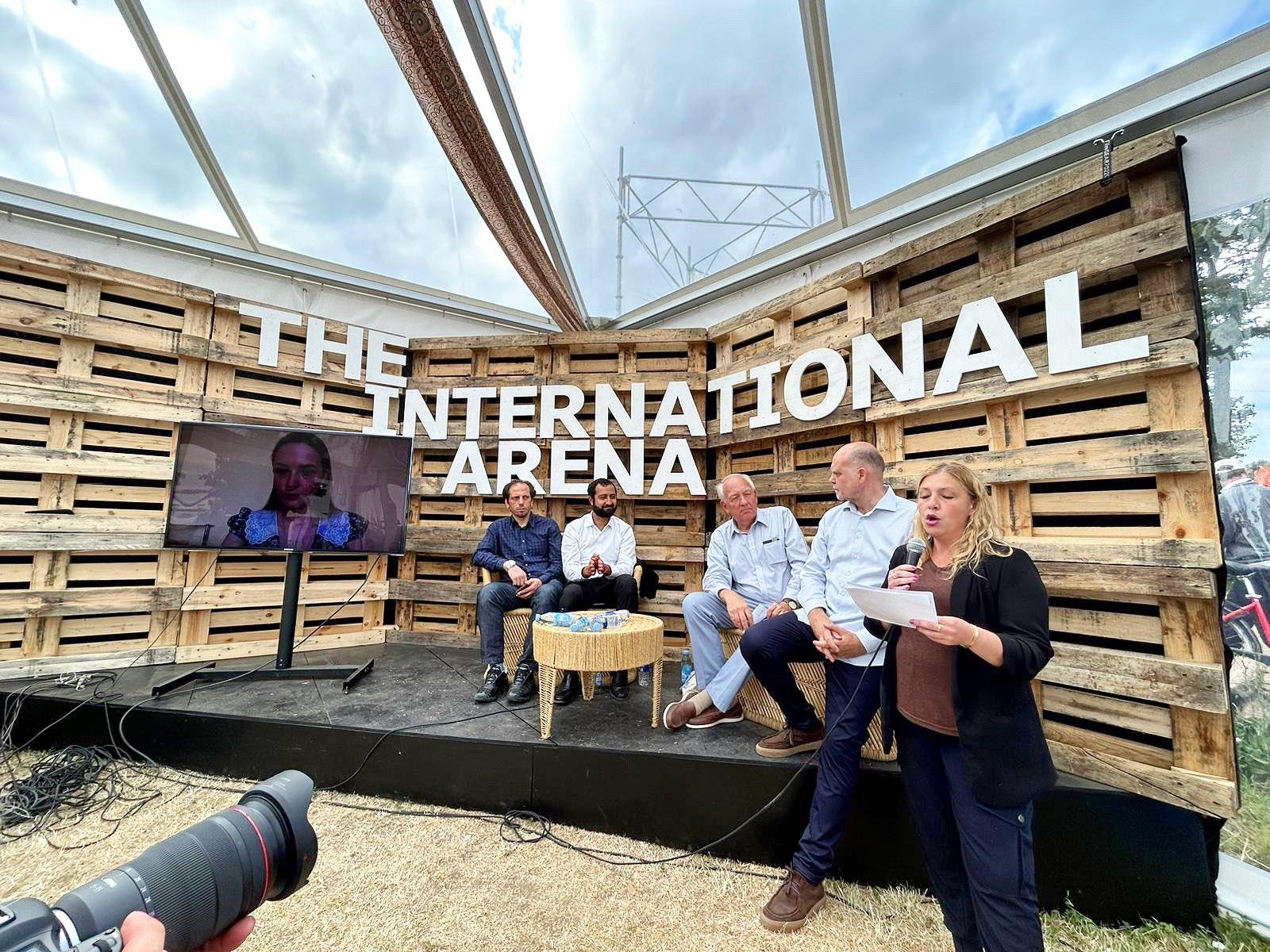 – June 16, 2023, Denmark, Bornholm
Oleksandra Matviichuk head of the Center for Civil Liberties participated in a panel discussion entitled, 'Impunity Kills – Lessons from Syria and Ukraine'. The event, which was held in Bornholm, Denmark and organized by the Syria-Ukraine Network (SUN) during Folkemødet human rights festival.
Three members of SUN were represented on the panel: the Centre for Civil Liberties (CCL) Ukraine, the Syrian Emergency Task Force (SETF) and the Syrian Network for Human Rights (SNHR).

The panel featured Stephen Rapp, Fellow US Holocaust Memorial Museum & former US Ambassador-at-Large for War Crimes & Genocide Prevention, Oleksandra Matviichuk, Director of the Center for Civil Liberties, Fadel Abdul Ghany, Executive Director of SNHR, Mouaz Mustafa, Executive Director of the Syrian Emergency Task Force (SETF), Olga Lautman, Coordinator & Senior Fellow at the Syria-Ukraine Network Center for European Policy Analysis (CEPA), and Ivan M. Nielsen, former Danish Special Representative for the Syria Crisis.
Oleksandra Matviichuk emphasizes that this year's discussions are occurring against a backdrop of increasing global tensions and, more significantly, in a world facing extraordinary challenges to the rules-based international order. Russia's full-scale invasion of Ukraine and its commission of war crimes there have been bolstered, among other factors, by the absence of consequences for severe offenses against humanity, similar to those witnessed in Syria. Without accountability, peace and stability become unattainable, and the very foundation of the rules-based international order is at risk.
By bringing together experts and advocates from different organizations, SUN seeks to raise awareness about the importance of accountability in preventing future atrocities and maintaining global peace. The network aims to mobilize international support and action to ensure that perpetrators of war crimes and human rights violations in Syria and Ukraine are held accountable for their actions.
Background Note:
The Syria-Ukraine Network (SUN) – is a coalition of organizations and individuals in Syria, Ukraine and abroad aiming to stop and expose war crimes in Syria and Ukraine.
Photo credit: SNU at Folkemødet