04.09.2023
Center for Civil Liberties presented a booklet with stories of civilian prisoners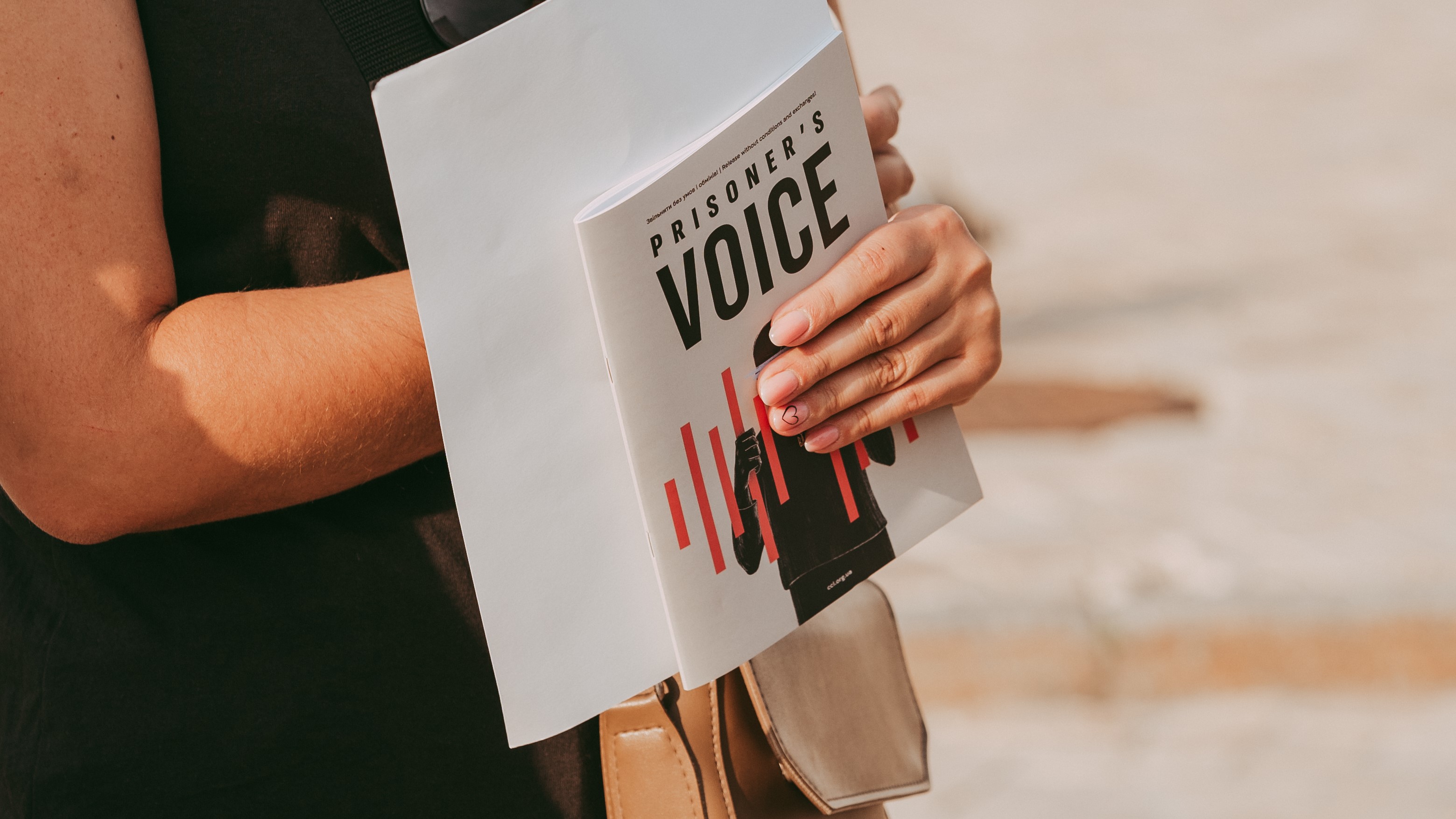 The Center for Civil Liberties, as part of the Prisoners Voice initiative, has created a brochure with 50 stories of civilians illegally abducted and held by the Russian Federation. It was published in two languages: Ukrainian and English.
The Center for Civil Liberties is aware of more than 150 penitentiary institutions in Russia and the temporarily occupied territories of Ukraine where civilians who were abducted during the occupation from their homes, on their way to the store or from their workplace are being held without cause. Russia is hiding information about Ukrainian civilians who are detained in Russia, the temporarily occupied territories of Ukraine, and the annexed Crimea. All data is current as of August 1, 2023. In this booklet, we have collected 50 stories of people who have experienced or are experiencing torture, ill-treatment, lack of medical care, hunger, and information vacuum. All of them must be heard, and all the innocent must be released.
Among the cases is the story of 44-year-old athlete and kung fu coach from Melitopol Andriy Golubev, who was arrested on trumped-up charges of involvement in terrorism by the so-called "Supreme Court" of Crimea. Or a car mechanic from Bucha, Yevhen Guryanov, who delivered food and water to many people during the occupation of the city and helped them to leave for a safer place. One day, about twenty Russian soldiers broke into the man's house and took him away. Or 23-year-old Dmytro Yuzvak, who was abducted by the Russian military from his home in Gostomel together with his father.
You can view and download the brochure here.