06.10.2021
Open statement of human rights organizations regarding the appointment of a new head of the State Migration Service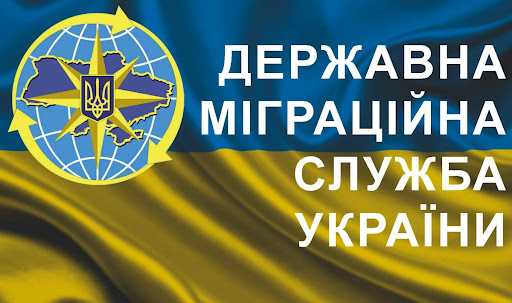 To the Ministry of Internal Affairs of Ukraine
Dear Mr. Denys Monastyrsky
Minister of Internal Affairs
For many years, the activities of the State Migration Service (hereinafter SMS) have provoked fair remarks from Ukrainian citizens, asylum seekers and the human rights community. Numerous challenges and institutional problems of this service will not be solved without a decisive change in approaches to human rights by the management and staff of the service.
In order for this effort to succeed, we ask you to:
To hold an open competition for the position of the head of the State Migration Service with the participation of public human rights organizations.

During the competition, to evaluate not only the candidates, but also take into consideration their programs, plan of actions regarding the organization and reform of the Service.

To meet with representatives of Ukrainian human rights organizations in order to discuss proposals to improve the activities of the SMS.
Human Rights Agenda Platform (hereinafter "HRA") – is an informal communication network of leading Ukrainian human rights organizations.
The "Human Rights Agenda" focused on the law enforcement agencies reforms, the Security Service of Ukraine, judicial reform, the institution of the Parliamentary Commissioner for Human Rights, implementation of international law in Ukrainian law, including ratification of the Council of Europe Convention on preventing and combating violence against women and domestic violence (Istanbul Convention), the Rome Statute of the ISS, and the adoption of a bill on war criminals (bill №2689, CCL advocacy campaign succeed, the law was adopted on 20 May 2021).
The participants of the Platform are the Ukrainian Helsinki Human Rights Union, Kharkiv Human Rights Group, Amnesty International in Ukraine, the ZMINA Human Rights Center, the Center for Law Enforcement Research, the Without Borders Project, Euromaidan SOS and others. The work of the platform is coordinated by the Center for Civil Liberties.
The statement is open for signature. Fell free to contact us at human.rights.agenda.ua@gmail.com
The appeal was signed by:
Center for Civil Liberties
NGO "Social Action Centre"
Kharkiv Human Rights Protection Group
Ukrainian Helsinki Human Rights Union
Human Rights Center ZMINA
NGO Human Rights Association "Right Cause"
NGO Truth Hounds
Charitable foundation People and Law
Kharkiv Regional Foundation Public Alternative
Educational Human Rights House Chernihiv
The Association of Ukrainian Human Rights Monitors on Law Enforcement
NGO Expert Group "SOVA"
Free Hong Kong Center
Regional Center for Human Rights
Open Dialogue Foundation
NGO "Ukrainian Interregional Associations"
Side by Side Charitable Organization
NGO "Ukraine is Us"
Editorial Board of the print media "On the case"
Crimean Human Rights Group
Project "Without Borders