12.04.2021
International Platform CivilM+ Calls for Preventing Further Escalation in Donbas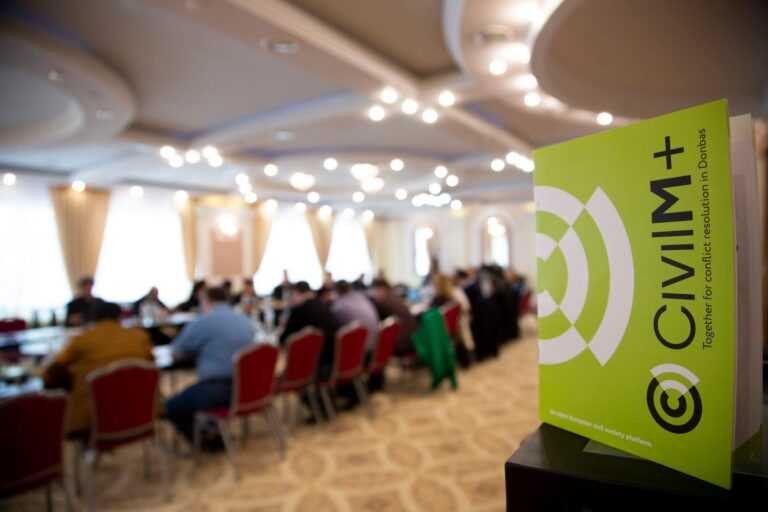 We, representatives of civil society organisations from Ukraine, Russia and the EU, are observing with concern the escalation of hostilities in the Donetsk and Luhansk regions. A ceasefire, albeit fragile, had been holding since the summer of 2020, allowing to hope that civilian and military casualties, fear and hiding in shelters were a thing of the past, and that the parties would begin to address humanitarian issues.
Despite many months of negotiations in the Minsk format, as well as working meetings of the state representatives of the Normandy Four, hostilities have started again, with no consensus on humanitarian priorities. It is also worrying that Russia is pulling troops and military equipment to the border and is actively spreading propaganda inside the country about the need to "protect Donbas from Ukrainian aggression". We remember what such calls led to seven years ago.
"The crisis in and around Ukraine remains the most serious challenge to European security," stressed Ann Linde, Swedish Foreign Minister and OSCE Chairperson-in-Office, addressing the UN Security Council in March 2021. Understanding that the escalation in Ukraine is taking place against the backdrop of a pandemic and the EU countries' priority is to combat the virus and ensue vaccination, we call on the international community, especially Germany and France, to respond to the situation and resume negotiations in the Normandy format at the highest level. Preventing further intensification of hostilities and new human suffering on both sides of the line of contact is a common task for politicians, diplomats and civil society.
It is clear that the Minsk format of the peace talks also needs to be restarted. United civil society sees no alternative to negotiations and to a diplomatic solution to the conflict based on the principles of international law and respect for Ukraine's territorial integrity and sovereignty. Within the framework of the Minsk format, we call on international mediators and observers to act on the basis of agreed procedures and an understanding of who the negotiating parties and parties to the conflict are. We also believe that the Ukrainian delegation could strengthen its position through internal political consolidation and open consultations with civil society, which is ready to make proposals.
The primary task at the moment is to stop the escalation and prevent new victims. Resources must be found for constructive negotiations to finally achieve the results on such burning issues as the simultaneous release of detainees, the opening of new and reopening of all the crossing points blocked by the self-proclaimed "DPR"/"LPR", demining and ensuring unimpeded access for OSCE SMM monitors to the territory not controlled by the Ukrainian government.