Israeli President raised on Russian historiography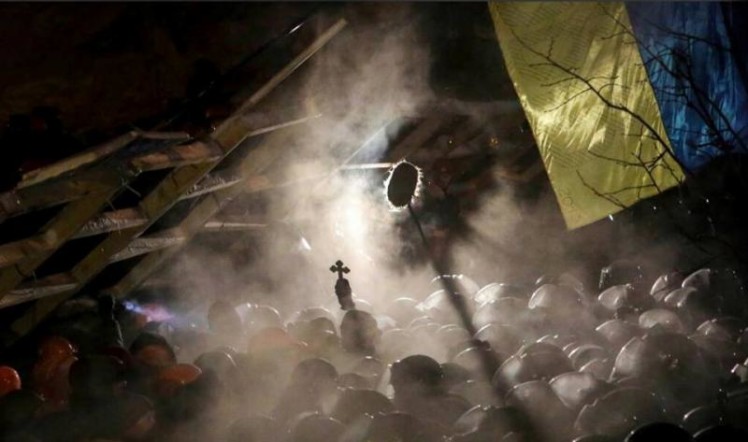 The head of the Association of Jewish Organizations and Communities of Ukraine, a well-known human rights activist and Soviet dissident, a member of the Supervisory Board of the Ukrainian Helsinki Human Rights Union Iosif Zisels in an interview with "Gromadska radio" stated that he could not agree with the speech in the Verkhovna Rada of Israeli President Reuven Rivlin. He accused the Ukrainians in the complicity in the Nazi persecution of the Jews during the Second World War, informs eizvestia.com .
"He's an old man. He bears the stereotypes of the past, historiography, which today is not considered objective. He was brought up in the Russian historiography. Israel, at least the older generation still lives under its influence. It does not reflect the opinion of the young. After all, the young religious Israelis have stood on the Maidan. These views he expressed today – it's yesterday, "- said Zissels.
He recalled the visit to Israel of the third president of Ukraine Victor Yushchenko in 2007.
"The delegation came to Yad Vashem and asked to show documents that indicate the involvement of Roman Shukhevych (OUN leader during World War II) to such crimes. But no one was able to show. This stereotype does not provide evidence, if everyone knows it. No, not everyone knows that. For example, I do not trust that it is not necessary to confirm the archival authentic documents "- Zissels said.
He noted that the OUN and UPA fighters fought for Ukraine, and they can not wear the stereotypical labels.
September 27 during his speech in the Verkhovna Rada parliamentary hearings devoted to the 75th anniversary of the Babyn Yar tragedy, Israeli President Reuven Rivlin said that the Ukrainians have been involved in the repression against the Jews during the Second World War. "Many of the accomplices of crimes were Ukrainians. And among them highlights the OUN, which mocked Jews, killed them, and in many cases, were given to the Germans. It is also true that there were more than 2.5 thousand Righteous among the Nations "-. Said Rivlin.
Commenting on the Israeli president's speech, the head of the Ukrainian Institute of National Memory, Vladimir Vyatrovich said Rivlin repeated Soviet myth of the OUN involvement in the Holocaust. The head of the OUN Bogdan Chervak ​​Rivlin called the statement "a spit in the soul of the Ukrainians" and urged him not to watch Russian television, as it is "not just bad, but also indecent."
During World War II, occupied Kiev Nazi troops used the tract Babi Yar, in the northwestern part of the city as a place of mass executions of civilians, most of whom were Jews. September 29, 1941 the entire Jewish population was obliged to come to the Babi Yar, where until September 30, was shot more than 33 thousand. Man on the orders of the occupation administration. According to various estimates, at Babi Yar were killed by 70 thousand. Up to 200 thousand. Man.
Sourse, 29/09/2016