Statement by CivilM+ participants in connection with the dangerous tensions between Ukraine and Russia, caused by events near the Kerch Strait on November 25 2018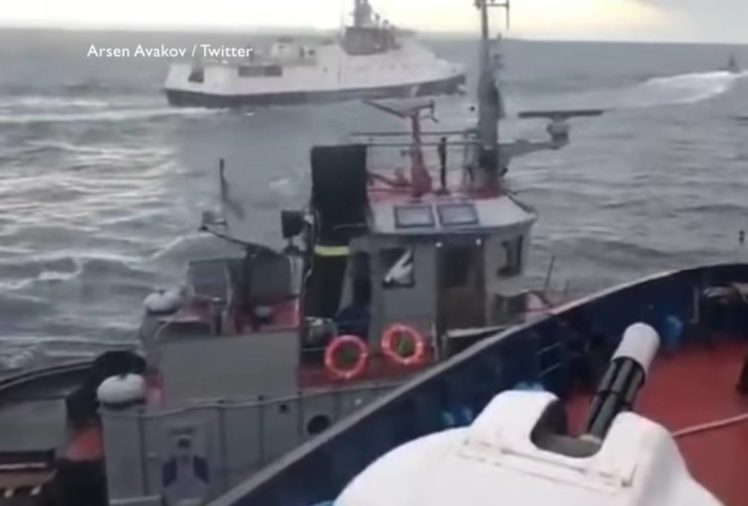 The events of November 25 2018, when Russian warships near the Kerch Strait attacked three Ukrainian ships and subsequently captured the military boats, Berdyansk and Nikopol, and the Yany Kapu roadstead tug with a crew of 24 servicemen from the Ukrainian Navy, should be viewed in the context of the armed conflict in Eastern Ukraine, which began in 2014. Since the outbreak of the conflict, the passage of Ukrainian ships between the Black Sea and the Sea of Azov and Ukraine's access to its own ports in the Sea of Azov have been severely limited, in violation of a 2003 agreement.
We, the members of the independent international NGO platform CivilM+, express our unconditional support for the territorial integrity and independence of Ukraine.
We express our concern over the continuing militarization of the Sea of Azov and the Black Sea and the growing threat of an escalation of the open military conflict between Ukraine and the Russian Federation. There is a growing danger to the lives and well-being of the population in the affected region.
We note that the security situation in the Sea of Azov and the Kerch Strait has reached a dangerous level, threatening peace in Europe. Through its arbitrary actions the Russian Federation violates the norms of international maritime law and its international obligations.
In this situation, we:
call on all parties to the conflict to de-escalate and respect the agreements;
appeal to all responsible persons not to hinder the possibilities of a peaceful settlement and restoration of the region affected by the conflict in Eastern Ukraine;
urge the leadership of the Russian Federation to stop criminal prosecution and release the 24 detained servicemen of the Ukrainian Navy, as well as to ensure the possibility of free sea traffic in the Sea of Azov and the Kerch Strait in accordance with the agreement between the Russian Federation and Ukraine signed in 2003;
earnestly hope that in the context of the proclamation of martial law the leadership of Ukraine will ensure the conditions for civic activism in light of the forthcoming 2019 elections;
urge international, and especially European institutions, to carry out an international investigation into the incidents and to take their full responsibility as a mediator between Russia and Ukraine in the process of conflict resolution.
DRA – Deutsch-Russischer Austausch e. V (Germany)
Human rights center "Memorial" (Russia)
Center of Civil Liberties (Ukraine)
Kharkiv human rights group (Ukraine)
Luhansk oblast human rights center "Alternativa" (Ukraine)
NGO "Country of Free People" (Ukraine)
Helsinki Foundation for Human Rights (Poland)
Ukrainian Helsinki Human Rights Union (Ukraine)
Аssemblée Européenne des Citoyens  (France)
Ukraine action (France)
Truth Hounds (Ukraine)